If you have an E-Commerce store, it's most likely the center of your operations. Shippo makes it easy to connect orders from your online store and ship directly from our app.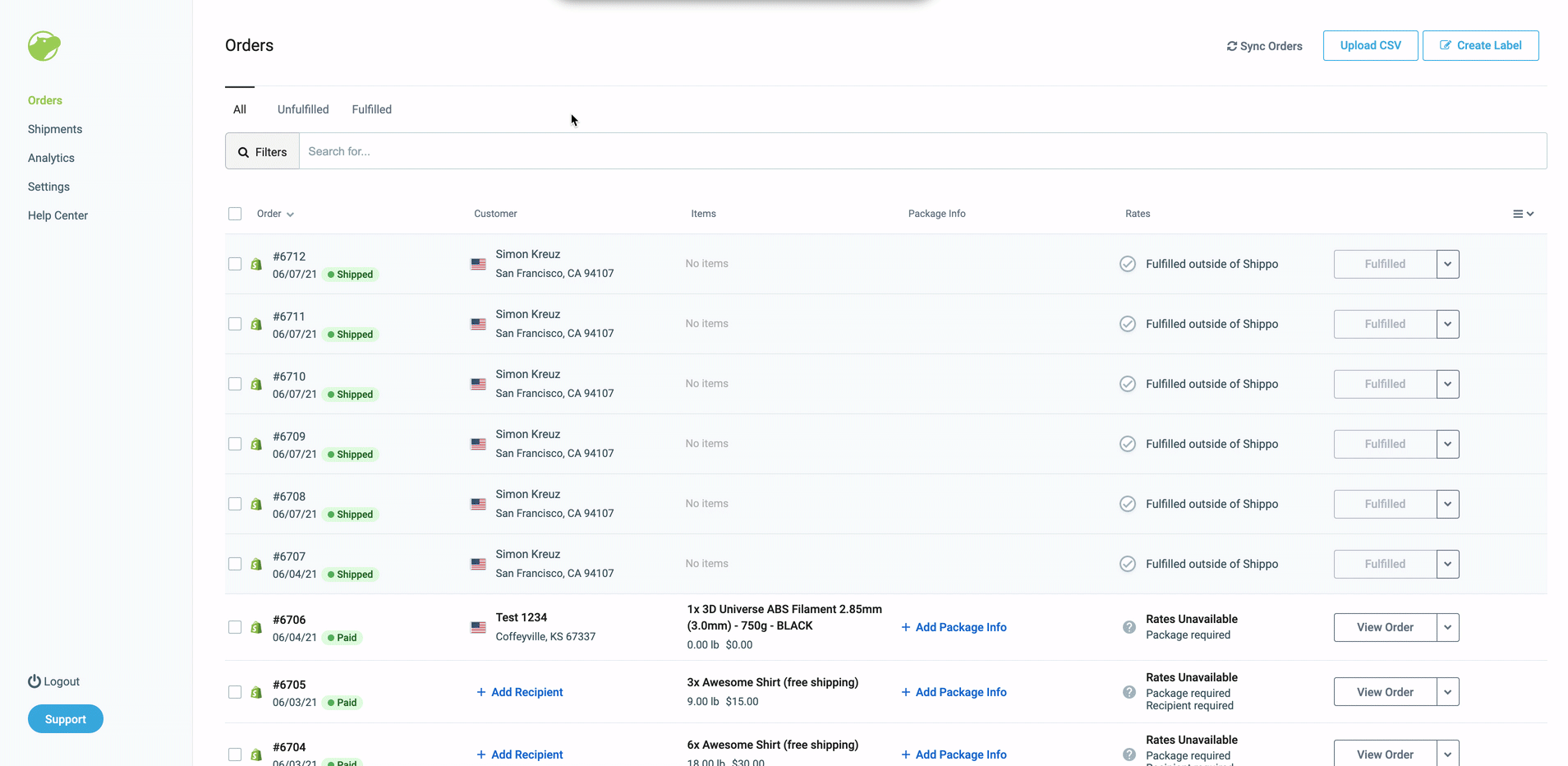 Connect Stores and Import Orders
Shippo connects to a wide variety of E-commerce channels. To connect yours, click on the tab "Stores."
Some E-Commerce Channels have a unique connection process. See Shippo E-commerce Store Integrations.
Connect Your Store
To get started, click Settings on the left panel of your account.
From there, click Stores to connect your e-commerce channel and enter your store details.
With each store integration, you'll be prompted to enter your store credentials and log into those sites externally.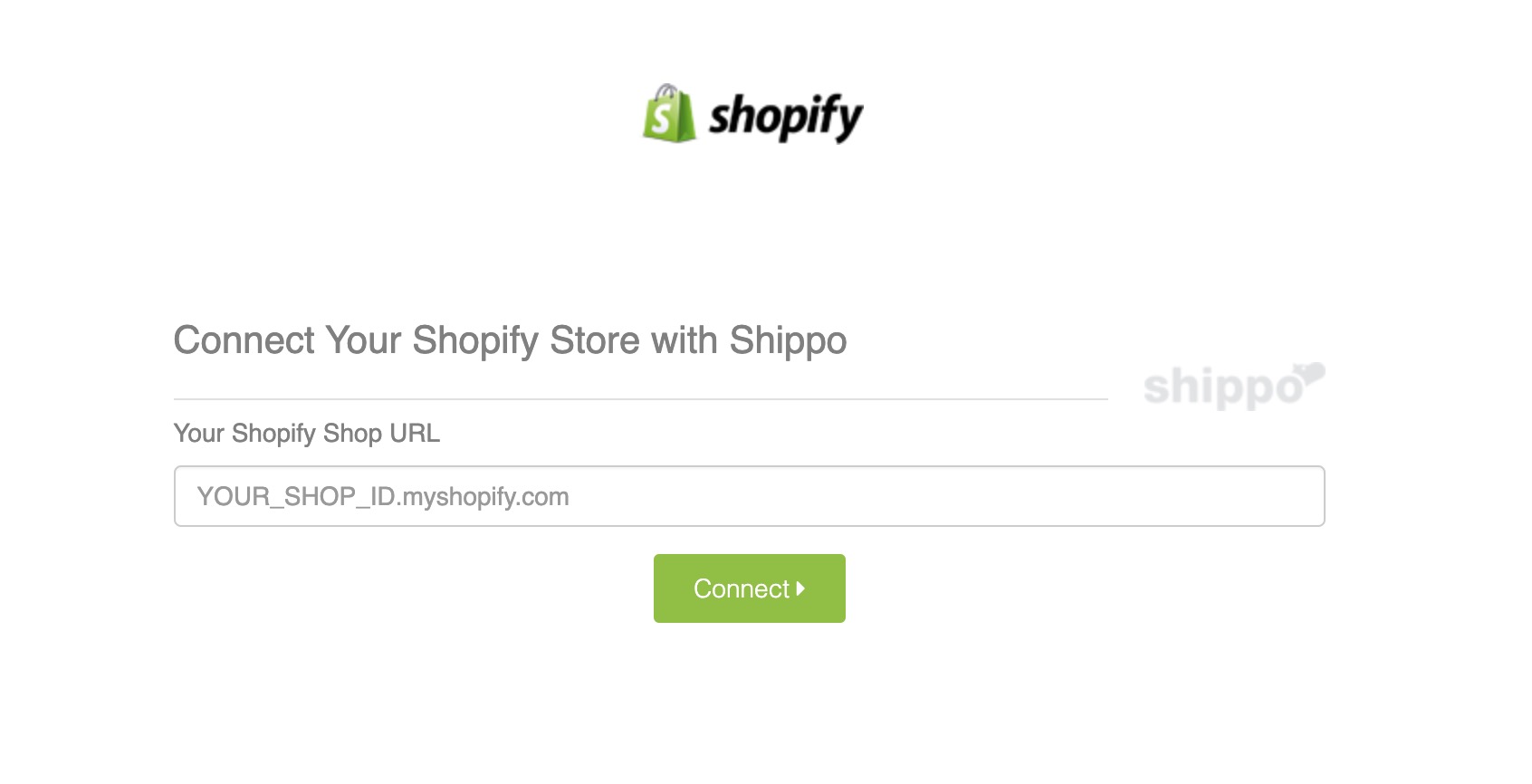 Once connected, you're all set! Your store orders will begin populating under the "Orders" tab.
Store orders are identified by the store icon. Orders created manually in Shippo or imported by CSV are noted by a hippo icon.
Now that you've connected your store, you're ready to get shipping! Before we create our label, we'll want to be sure we update label settings. We'll cover that in our next article.