Note: This article covers instructions for connecting Shippo with Magento version 2. If you are on versions 1.5 - 1.9.3 of Magento please upgrade to Magento 2.0.0. Shippo supports up to Magento Version 2.2.X.
How to connect Shippo with your Magento 2 storefront
In your Magento 2 Admin page, first open System > Integrations. Here you'll find your existing stores or you can add new integrations.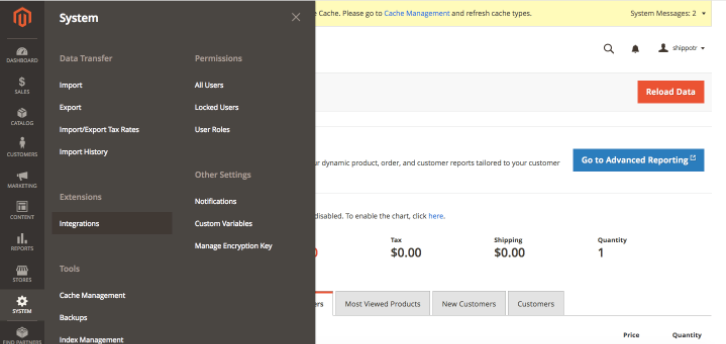 Under the Integrations tab you can 'Edit' the integration you want to connect to Shippo App. To find the Integration Info > Integration Details below.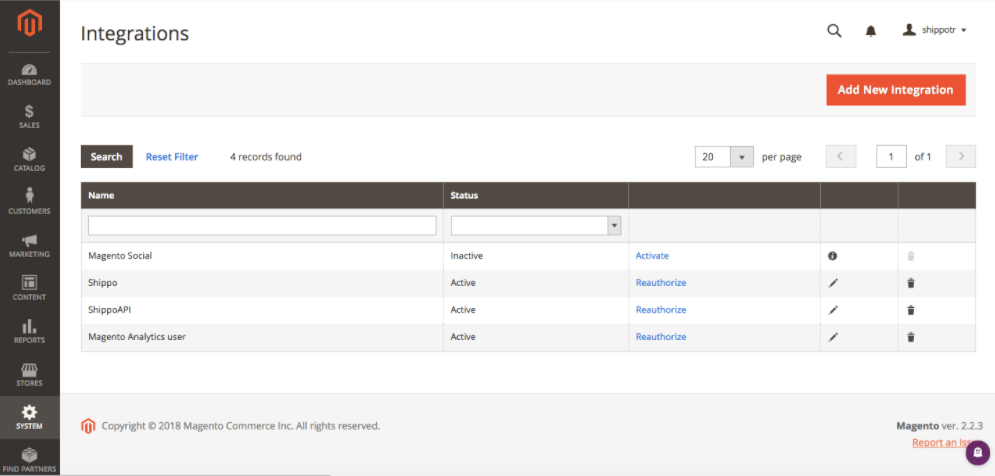 Here you'll find an "Access Token." This token will be used to sync the Shippo App to your Magento 2 store.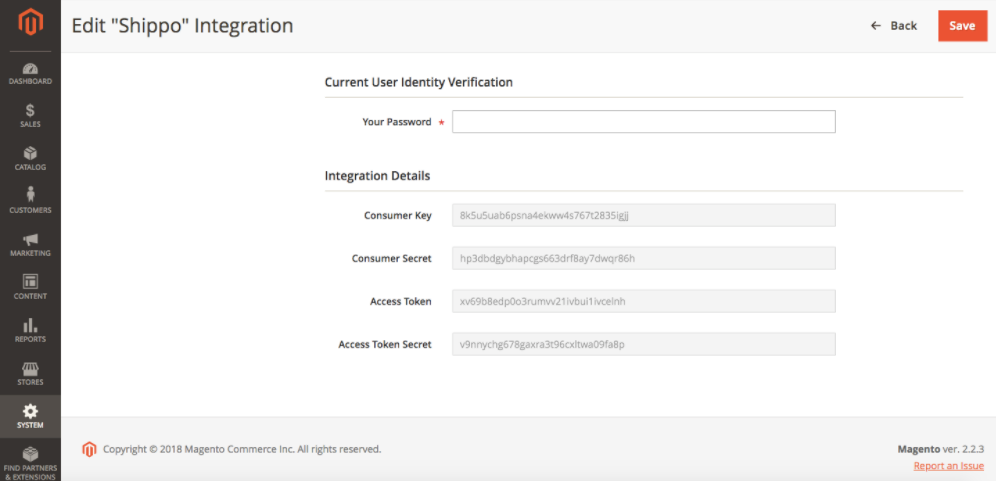 Open your Shippo Web-App and navigate to the Stores tab. Click the green +Connect Store button, and select Magento 2.

And that's it! Happy shipping!
Note: Please make sure to select the correct Magento store connection of 'Magento 2' and not 'Magento' as that is the connector for version 1 stores.
How to connect in the Shippo Web App
To setup your store within Shippo, you insert the URL to your Magento 2 store and the 'Access Token' from the same store in Magento 2. Click 'Connect to Magento 2'. When successful, you will be redirected to your Orders tab where you can import and sync your orders! Now Shippo App and Magento 2 stores are in sync.
If this is your first time connecting a store, you will be guided through our Stores onboarding flow. Follow the prompts to import / sync your orders to Get Started using Shippo!
Other helpful links :