If you find you're using the same package size(s) often, we'd recommend setting up a Package Template. This will save you the time of entering the specific dimensions and weight for every label each time you're using the same size box or envelope.
To set up preset package choices, or "Package templates", click Settings and then Packages on the left navigation panel. Once on the Packages Page click on the New Template button, enter the requested information, and click the Save Template button.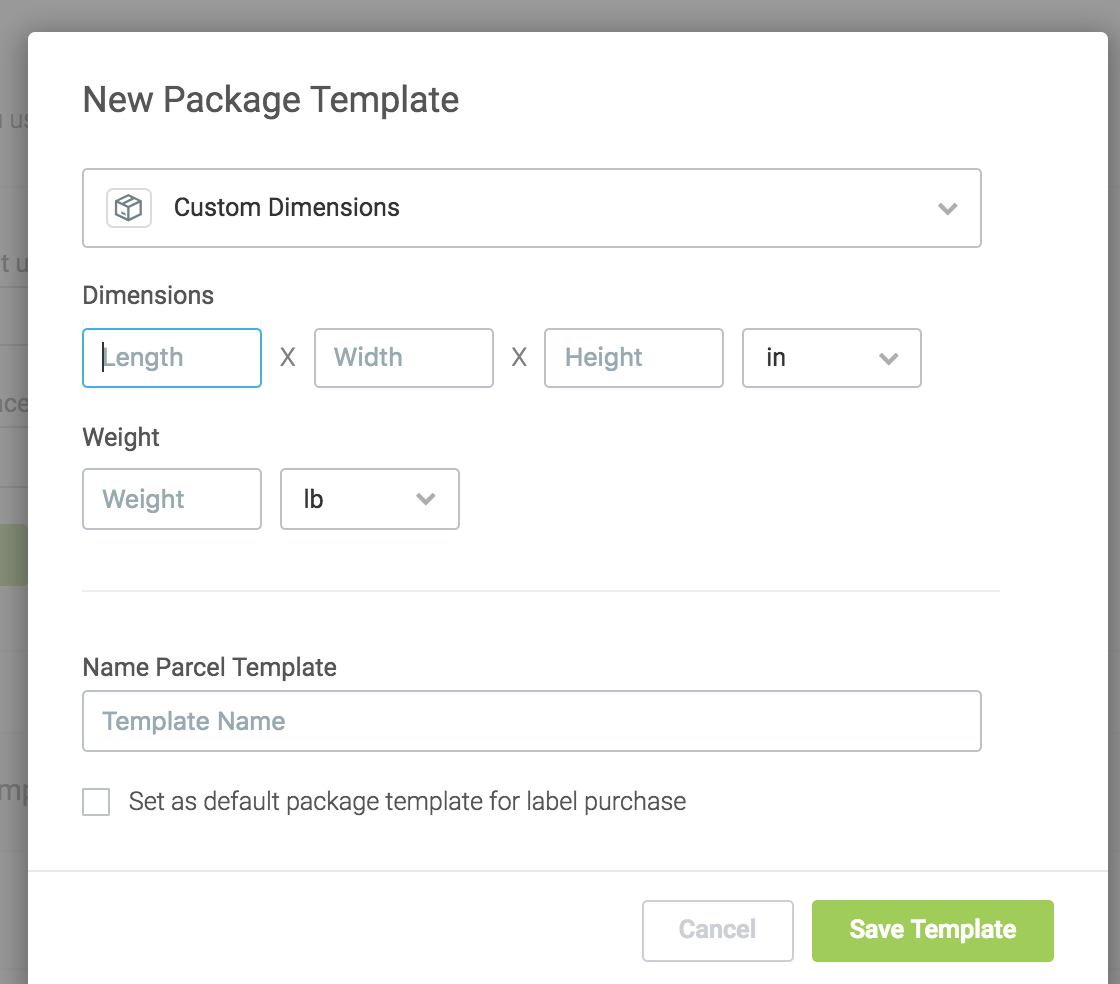 If you would like to set a template as the default that is used when creating labels, check the "Set as Default" checkbox.
You'll be able to create multiple package templates, and all of the saved templates will be displayed in a list on this page. You can choose any to be the default template. This will be indicated by the word "default" highlighted in gray.
Pro Tip: You can save up to 25 packages templates in Shippo!
During label creation, the default package template will be the first choice in the drop-down list under Package Type. However, if you would like to use a different template or package type for that particular label, just click on that drop-down menu and choose the one you wish to use for that package.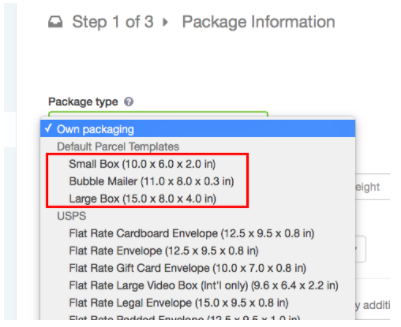 If you're using an envelope, please be sure to enter the "height" of the envelope as the thickness including the contents. You can enter fractions of an inch as 0.25 or 0.5 inches, for example, being sure to enter a "0" before the decimal place.
Note: If weights are imported with your orders from your e-commerce store, the imported weight will override the template package weight.