Connecting your online stores to your Shippo account is one of the first steps to take to saving time and money when shipping your orders. In this guide, we will show you how to connect to your Square store from your Shippo account!
---
How to Connect your Square store in Shippo
To connect your Square to in Shippo:
Click the Settings icon and then select Stores from the Navigation bar on the left.
From here, you can view the stores you have already connected to and connect to your stores.
Next, click + connect Store.
Then, choose Square from the list of platforms and click Connect.
Enter your Square credentials (email address and Password).
After logging in, you'll land on the permission page.
You must grant Shippo permission to connect with your store. This allows Shippo to import orders, update order status, import locations, and upload tracking information.
To grant permission, click Allow.
If the store connects successfully to Shippo, you'll be redirected to the Orders page – orders will immediately begin importing.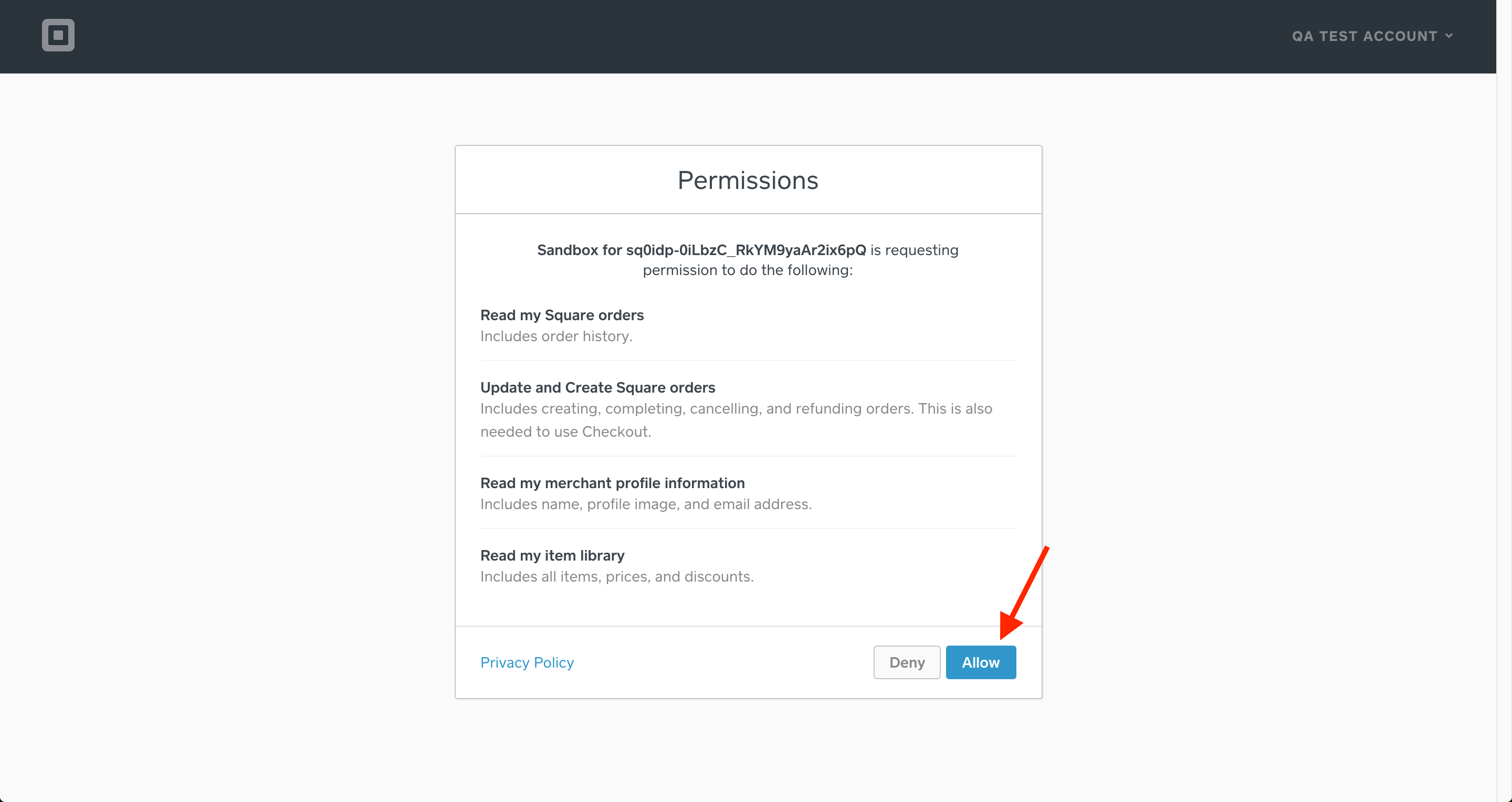 Keep in mind:

Shippo will only import orders as far back as 12 weeks. Additionally, only PHYSICAL orders with a paid status will import into Shippo; online & digital orders and orders with a pending payment status will not import.
The location(s) set up on Square will import onto the Addresses page and have the Square icon identifier. You cannot update Square locations on the Addresses page; you must make changes within Square.
Note:

For Shippo to sync fulfillment information, users must use a Square location as the sender address for shipping labels.