If you're curious about changing shipment dates in Shippo, it's important to first distinguish between the shipment date and the label creation date.
In Shippo, the shipment date is automatically set to the current day's date, but you can change it to a future date to account for time needed to process and package the order.
Most carriers are very strict about the shipment date, so we recommend being cautious. Carriers may accept a package with a shipment date in the future, but often they will refuse or return a package with a shipment date in the past.
To Change the Shipment Date
Click on the date in the Shipment Date field on the page where you enter package dimensions and weight
Select the date you plan to mail the package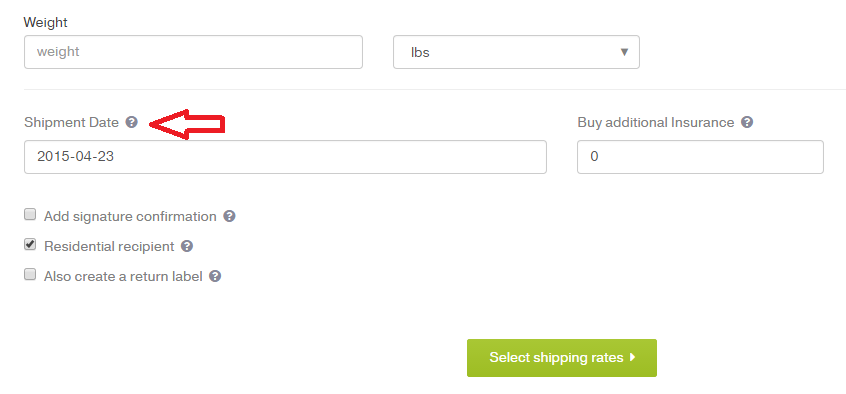 Regardless of when you set that future shipment date, if your settings are such that Shippo automatically sends your shipment notification email, that email will still be sent on the day that you create and purchase the label, not on the shipment date, unless you've set it up for a delay: Shipment Notification Emails.