On the Orders Page, you can create up to 100 labels at a time. We refer to this as a "batch". Below is the entire process in one screen recording, but we go into details in this article: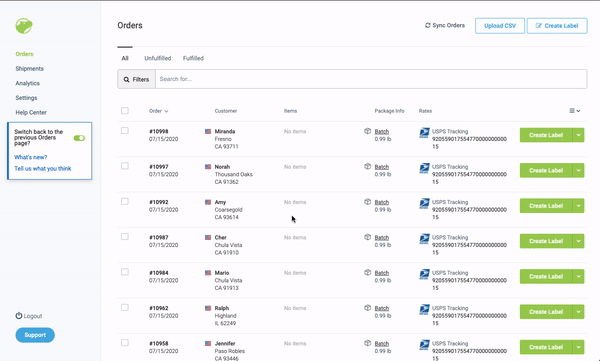 Before creating the labels, we highly recommend setting up your default outbound carrier and service level. When creating labels in batch, Shippo will use these settings to create the batches. To set this up, head to Settings > Labels, and choose your default outbound carrier, and service level. You can also choose to automatically create return labels (Create Return Labels in Shippo):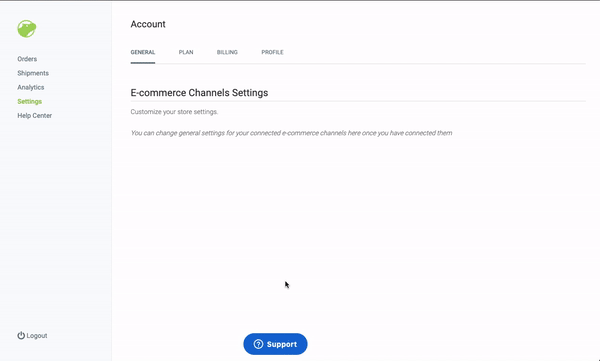 Note: Default settings will only be applied for US customers.
To create labels for multiple orders in a batch, please follow these steps
1. Select the orders to be included in the batch. You can do this by clicking on the box to the left of each order. To select all orders in one page, click on the very first box on the Orders page: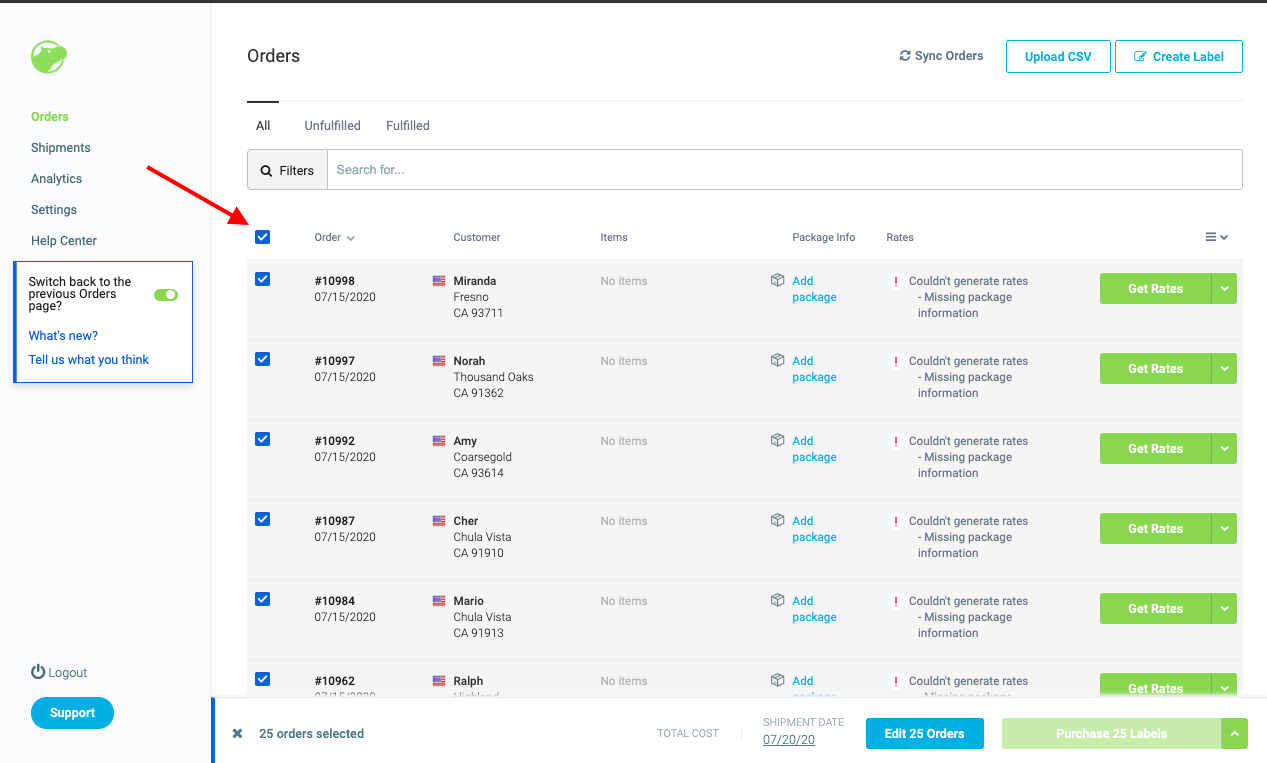 Note: Navigating to another page in the Orders page, will de-select your orders.
2. If you already had package information entered, and rates loaded, you should be able to proceed with the purchase, by clicking the green "Purchase X Labels" button. However, if this button is not clickable, you may need to enter package information. To do this, click the "Edit x Orders", then "Edit Packages". If you ship using the same packaging for your orders, we highly recommend Creating Package Templates. By setting a default package template, Shippo will automatically apply this template to any orders that sync (after applying the default template).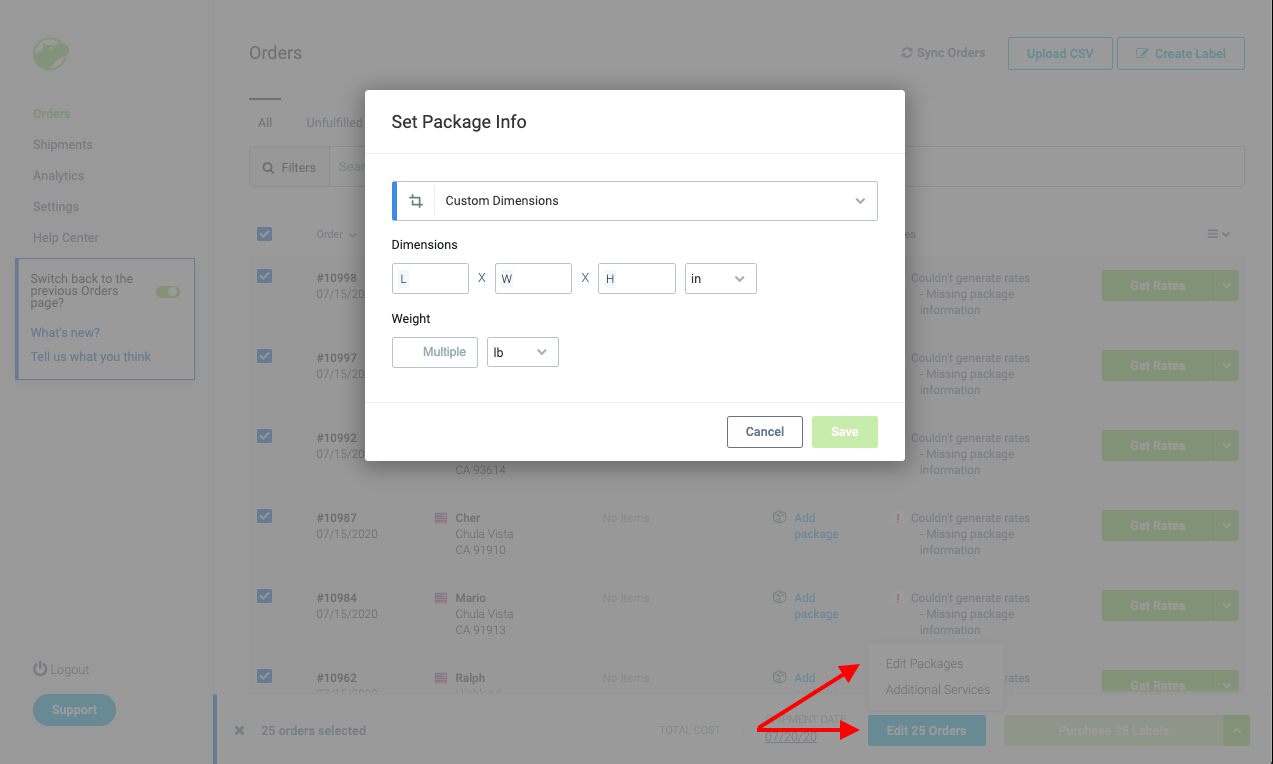 3. Once rates load, you will be able to press the green "Purchase x Labels" button: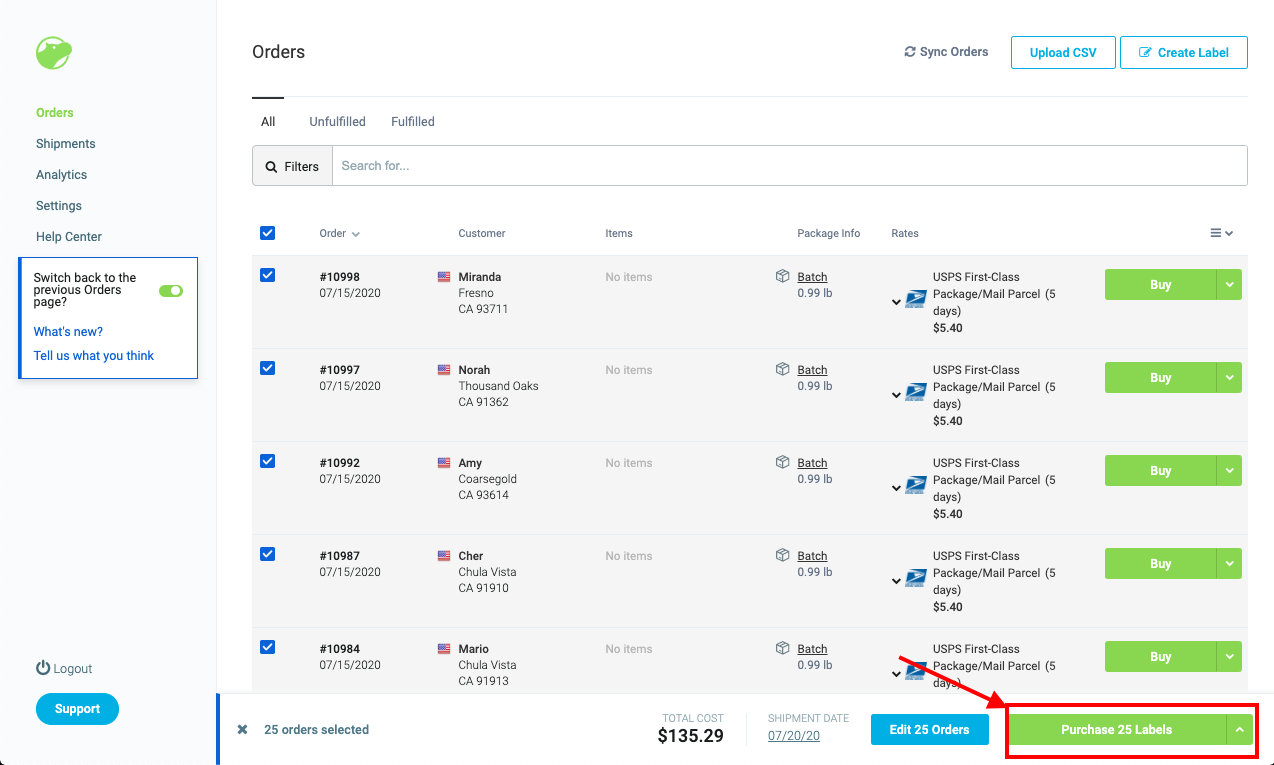 4. Confirm the purchase: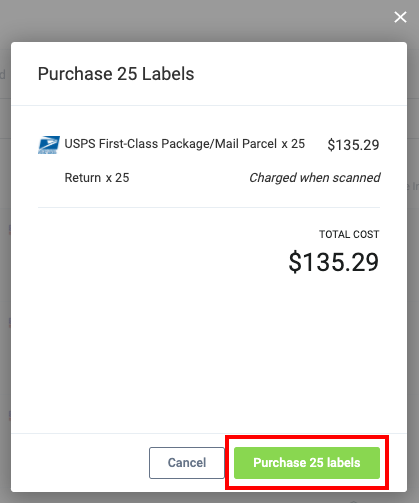 5. Download your labels, packing slips, and send notification emails to your customers: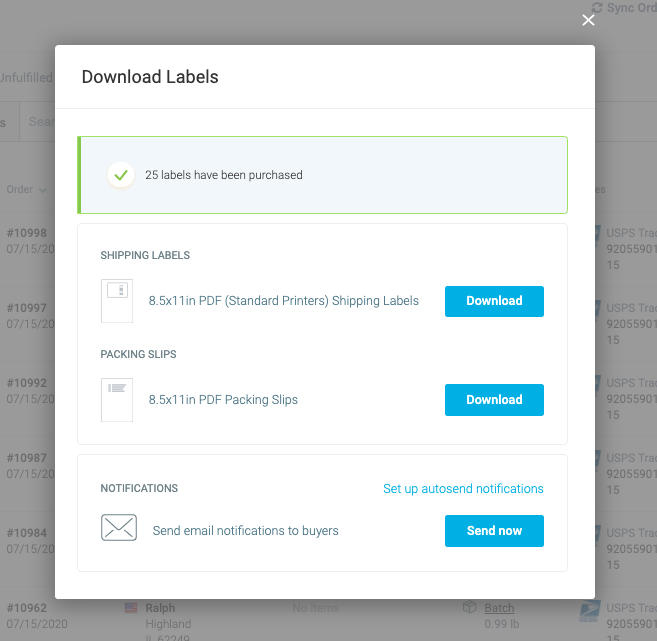 You can download labels and packing slips at a later time from the Orders Page or Shipments Page. You can do this individually or print multiple at one time.
Helpful Tips
It helps to break up orders into groups to streamline the process further. You can filter the

Orders Page

by

Shipping method

if you want to print all First Class labels together, for example.

You can include international and U.S. military addresses (APO/FPO/DPO) in a batch of labels. Keep in mind that defaults will be used for the customs information (contents type will be "merchandise" and customs fees will be "DDU"). You must have an imported customs item for an order to include it in the batch.

The Sender and Return address for the batch will be the default addresses under

Settings > Addresses

. Make sure to change the default if you'll be sending packages from different locations.

If you do not have

automated email notifications enabled

, you can manually send the notification emails to all orders in the batch. Click the

Send email notifications

button at the right of the screen.