To see rates and purchase labels in Shippo using your own carrier account, please follow these steps:
1. Navigate to the Carriers Page in Shippo by clicking on Settings and then Carriers in the left navigation panel. 
2. Click on the Add carrier account button at the top of the page, and choose your carrier from the list.
3. Enter the required information and click the Add Carrier button.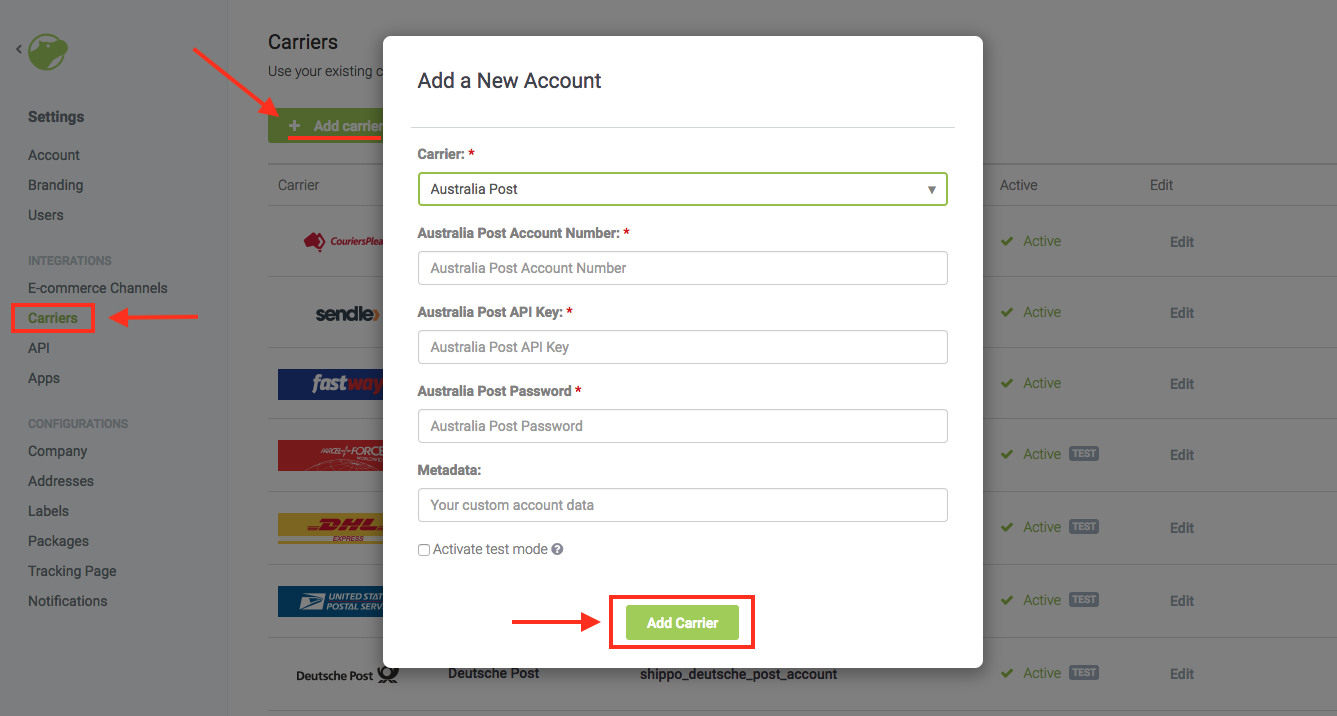 Your carrier account will then be included in the list of available carriers on the Carriers Page. 
Note: FedEx requires a meter number, which you can learn how to find here, and Canada Post requires an API username and password, which you can read more about here.
If you're having trouble connecting your carrier account with Shippo, please see this article for additional guidance.