You're ready to get shipping! You may be printing labels from a variety of formats, so it's important to understand how to update label settings to accommodate your preferred printing method.
Under the "Configurations" header, you'll find a tab called "Labels". In this tab, you'll be able to update label formats and options.
Take a quick look at the default settings and double check if these settings are suitable for your needs. If you need to make label changes in the future, you can do that here.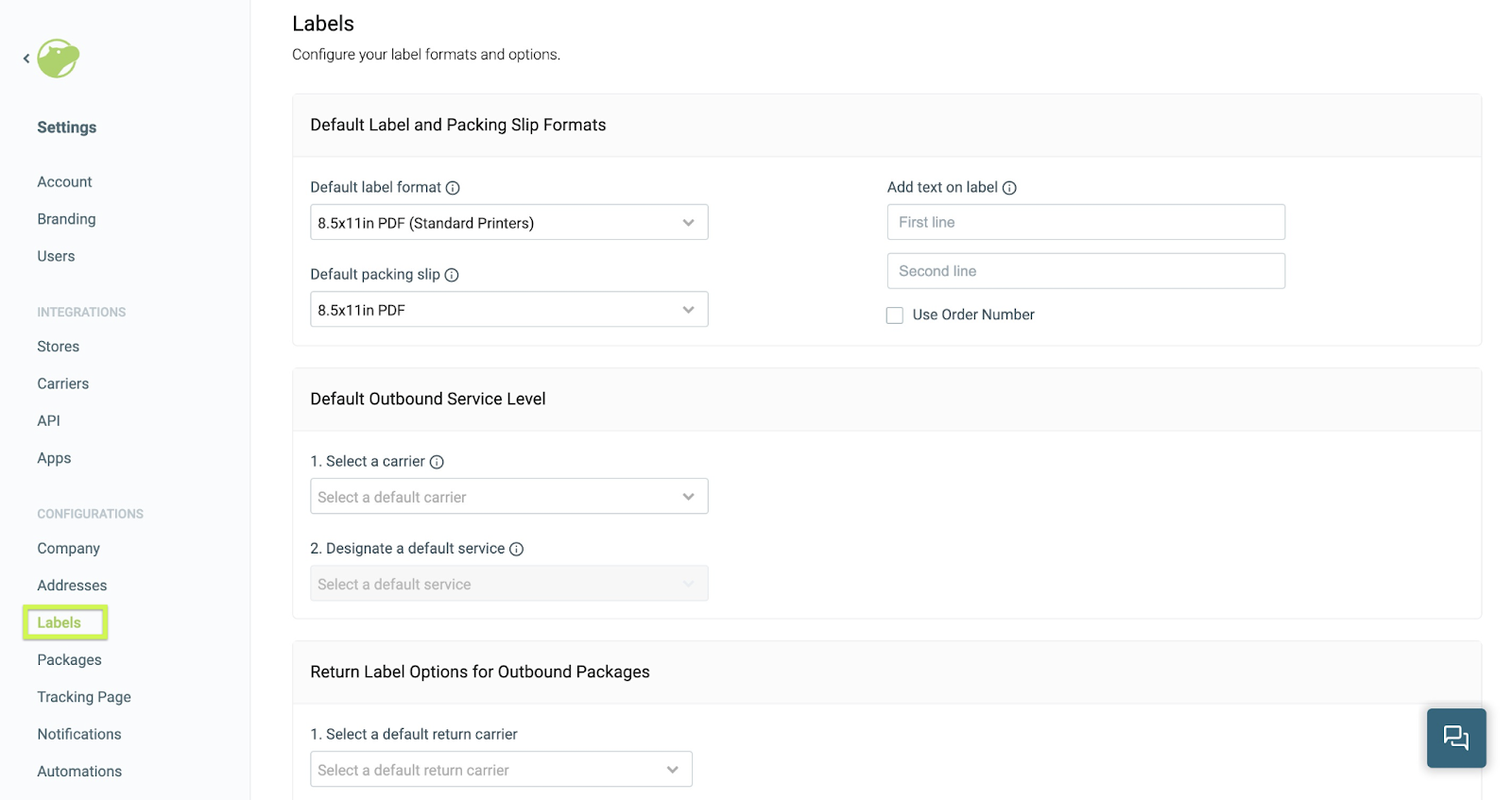 Pro Tip: By default, labels will be set to 8.5x11in PDF – this setting accommodates a home office printer. If using a 4x6 Thermal Label Printer, you'll want to be sure to change your default settings!
Now we're ready go get shipping! In the next article, we'll cover creating labels from scratch, and shipping from your e-commerce store.