It's finally time to start shipping those packages!
Note: If you don't have a store, or want to send a one-off package, we'll show you how to create a label from scratch first.
Sections:
Create a One-Time Label
At times, you may want to send a one-off package. Maybe you don't have an online store and ship items ad hoc.
Regardless of your preference, Shippo makes it easy to create one-time labels!
To create a label, you'll begin on your home page. On the "Orders" tab, you'll see "Create Label" as a button on the top-right corner of the page.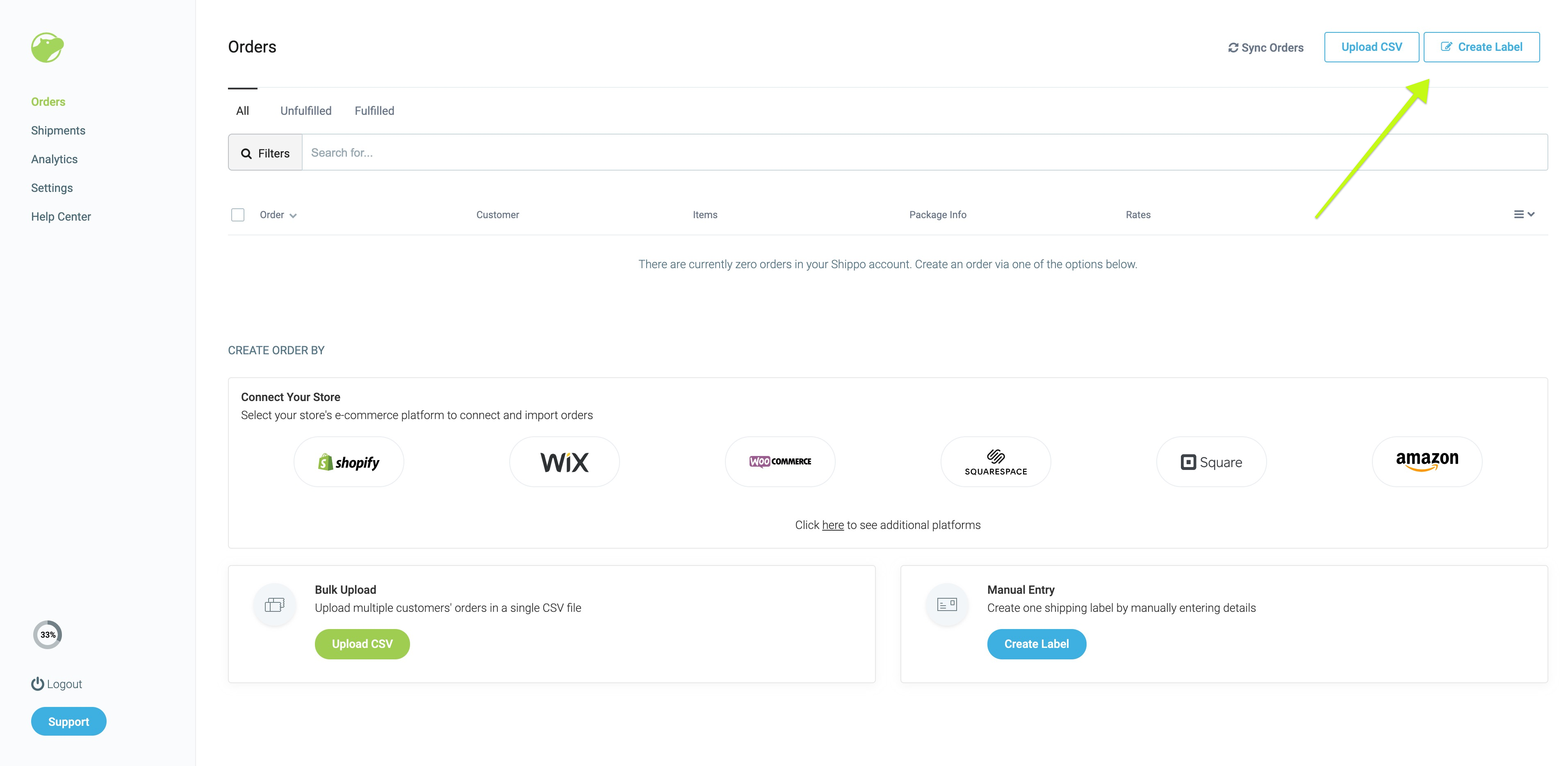 From there, your default address will be automatically populated and you'll be able to enter your recipient's address.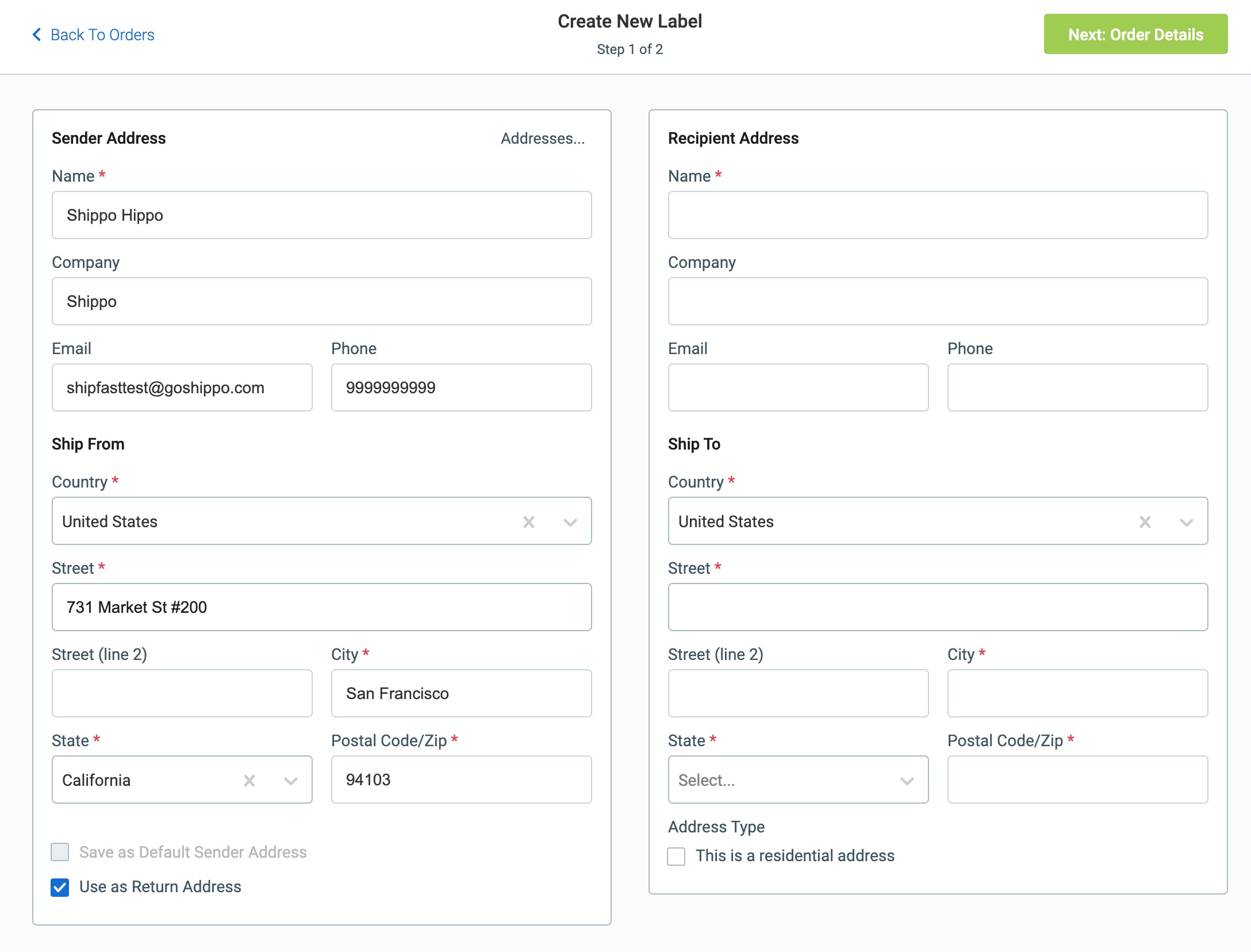 After filling out the recipient address, click "Order Details" to enter information about the item you're shipping, along with the dimensions and weight of the package.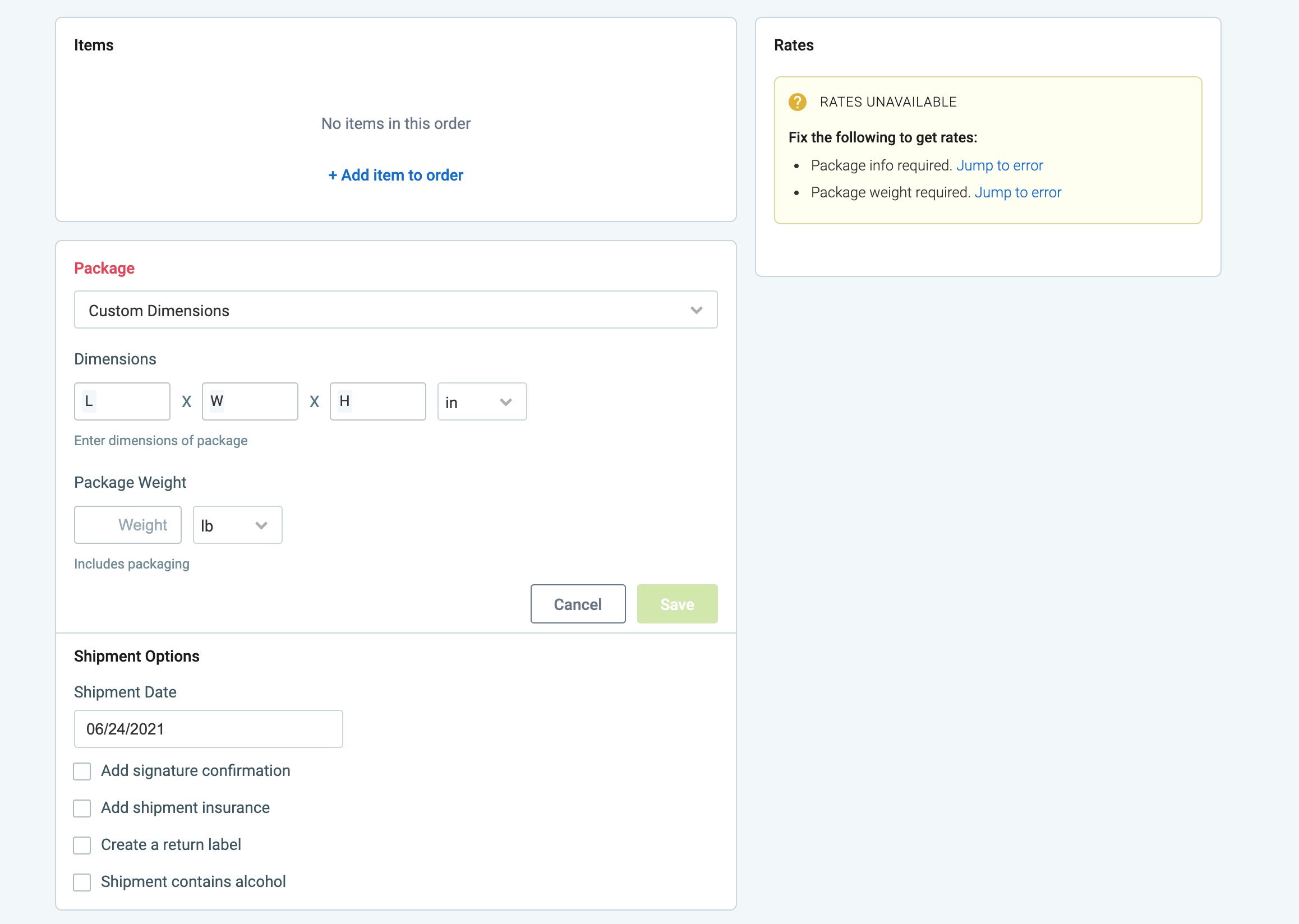 After updating your item information and details about your package, shipping rates will populate where you can compare rates across shipping carriers.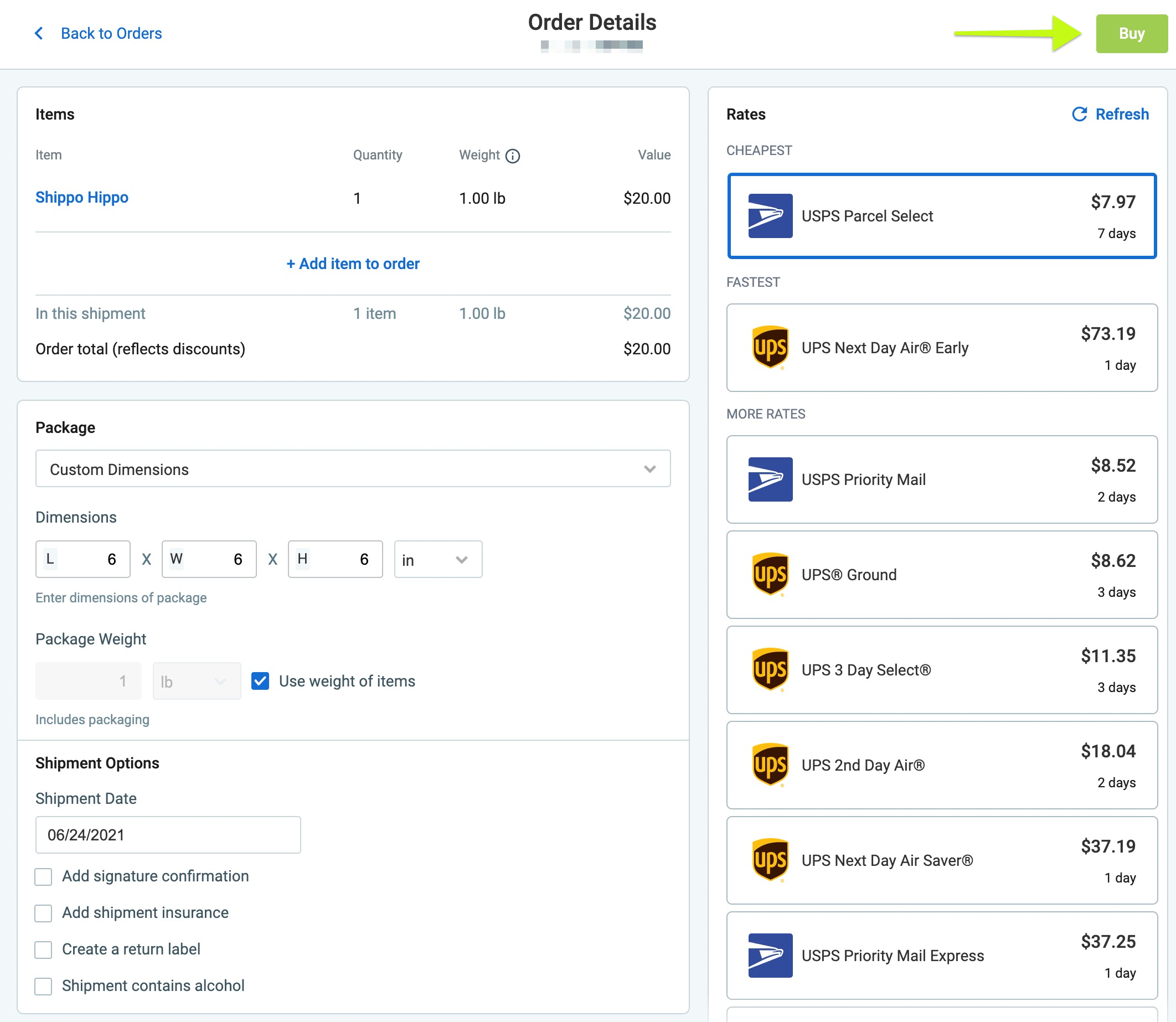 Once you're ready to ship, click the green "Buy" button at the top right of the screen.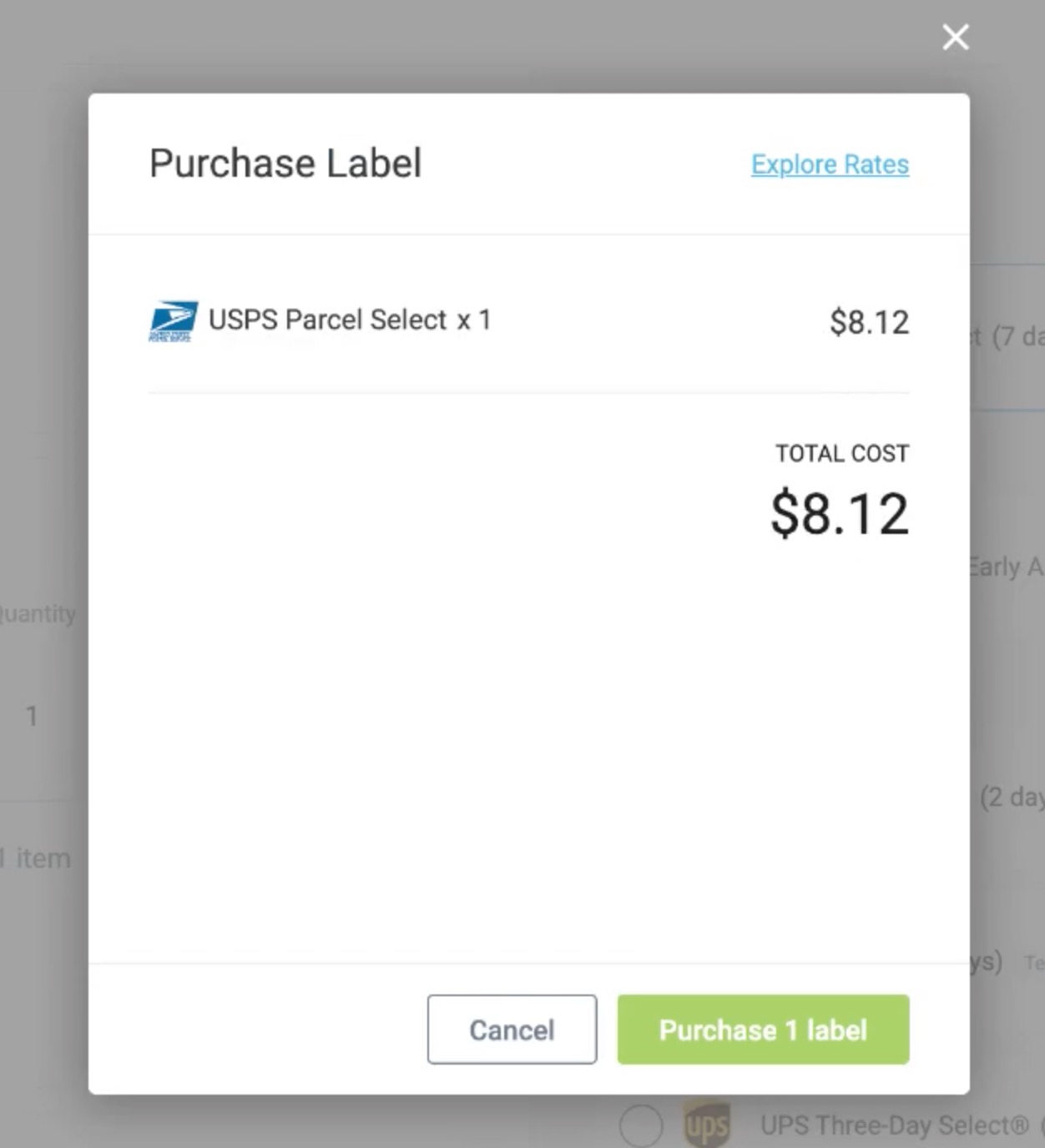 If all looks good, click "Purchase" to buy your label.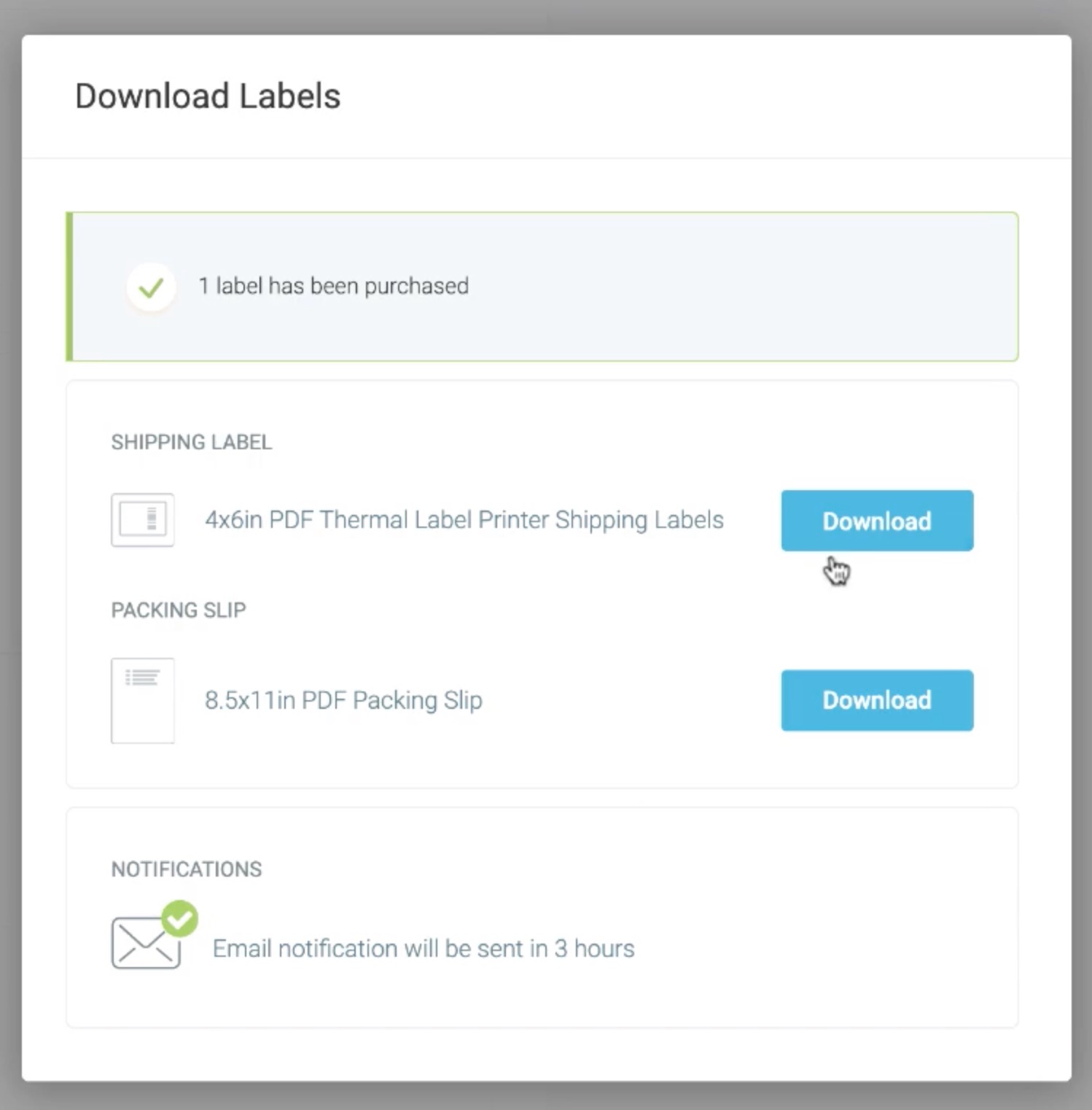 That's it! A big Shippo hooray to you for creating your first label!
This is just the start of your Shippo journey, but you'll now have the tools to power your business and save money on shipping along the way.
Create a Label for a Pre-Populated Order
If you've connected your store, order details will populate automatically.
At this step, all you'll need to do is add the package information.
You can do this in two ways on this page: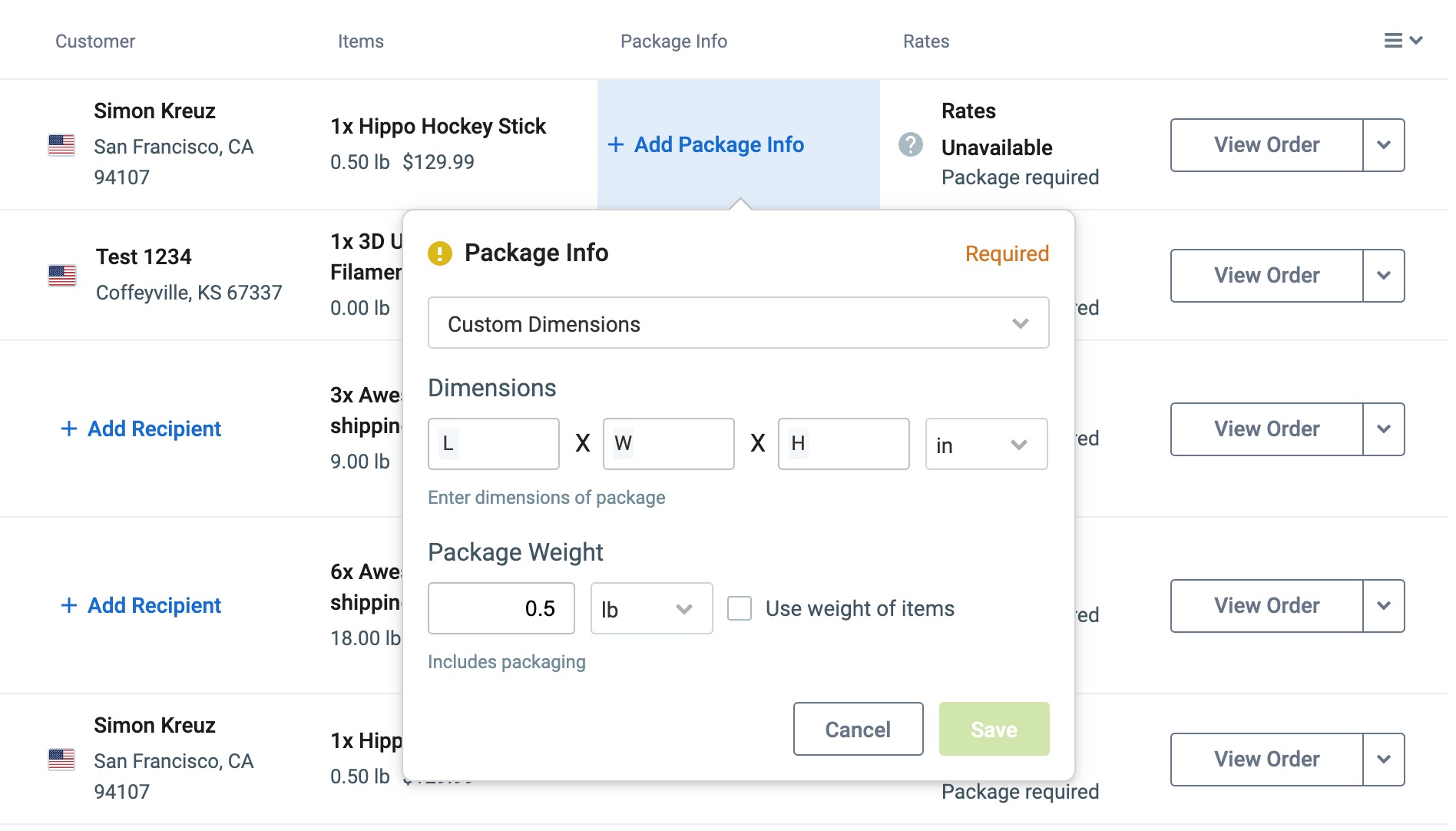 Alternatively, you can click on the dropdown arrow at the far right and select "Explore Rates"

Rates will be reflected once you've added the dimensions and weight to your package. From there, follow the same steps to purchase your label!
You're well on your way to becoming a Shippo pro! We'll cover helpful tips and tricks in another article, but you've built a solid foundation for your shipping journey!