Thanks for choosing Shippo! We know you'll love how easy it is to ship your first package and save money shipping using the power of Shippo's e-commerce platform.
You're now part of a global community of over 100,000 brands and over 85 global carrier partners that use Shippo to power their businesses. You'll find the absolute best rates from top carriers and everything you need for professional shipping in one place.
Shippo's platform gives your business the freedom to work the way you know best while streamlining logistics, saving you both time and money. Hats off to making a great decision!
If you prefer a PDF version of the guide, click here to download a copy.
Setting Up Your Account
Now that you've decided Shippo is the platform for you, it's time to set up your account! In this section, we'll cover the basics of setting up your account.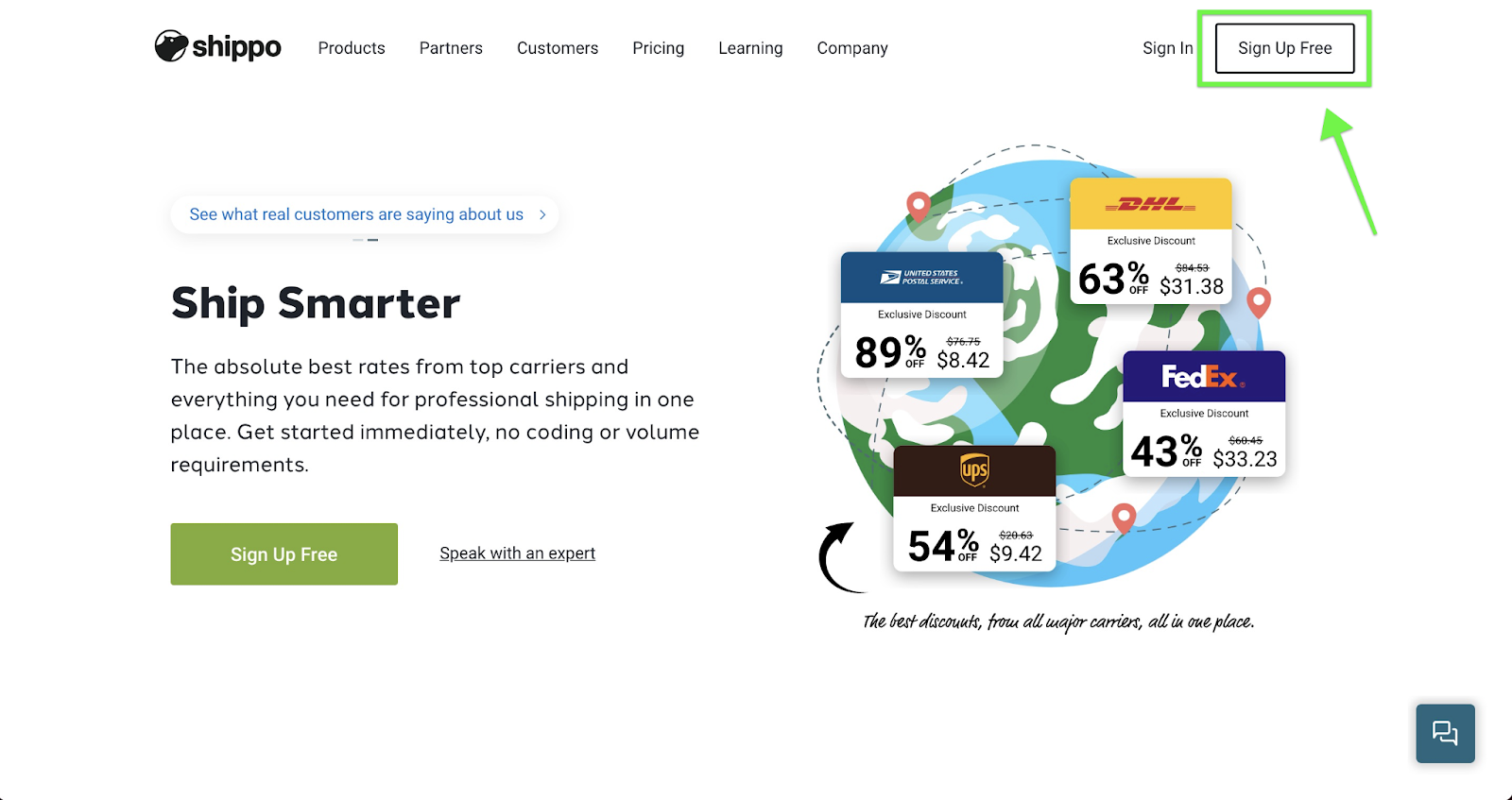 You'll find the initial sign up option at the top right corner of the page of any Shippo web page.
From there, you'll enter your information and get started!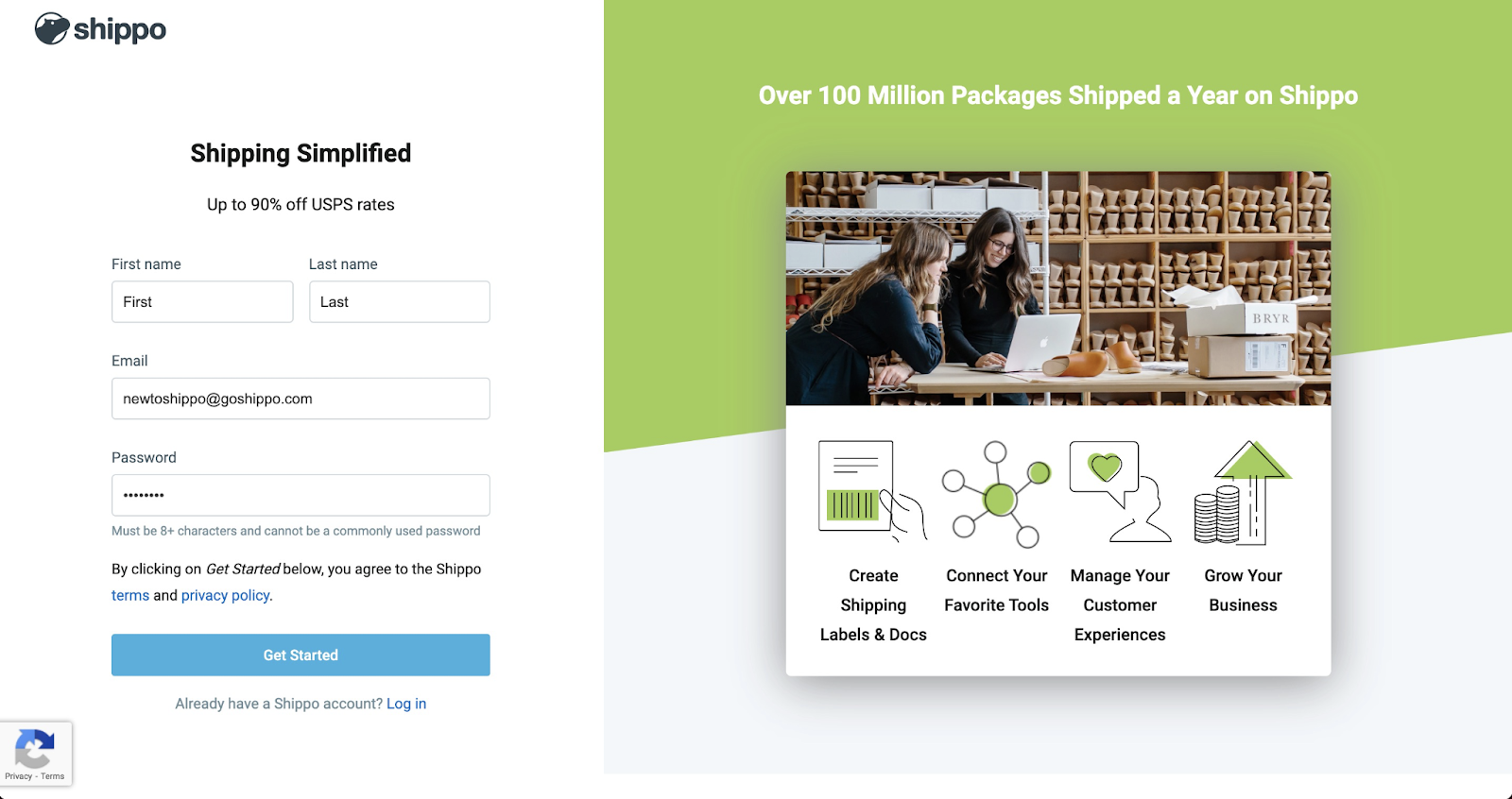 After signing in for the first time, you'll be prompted to enter your company information, including your current store platform, your primary preferred carrier, and average monthly shipment volume.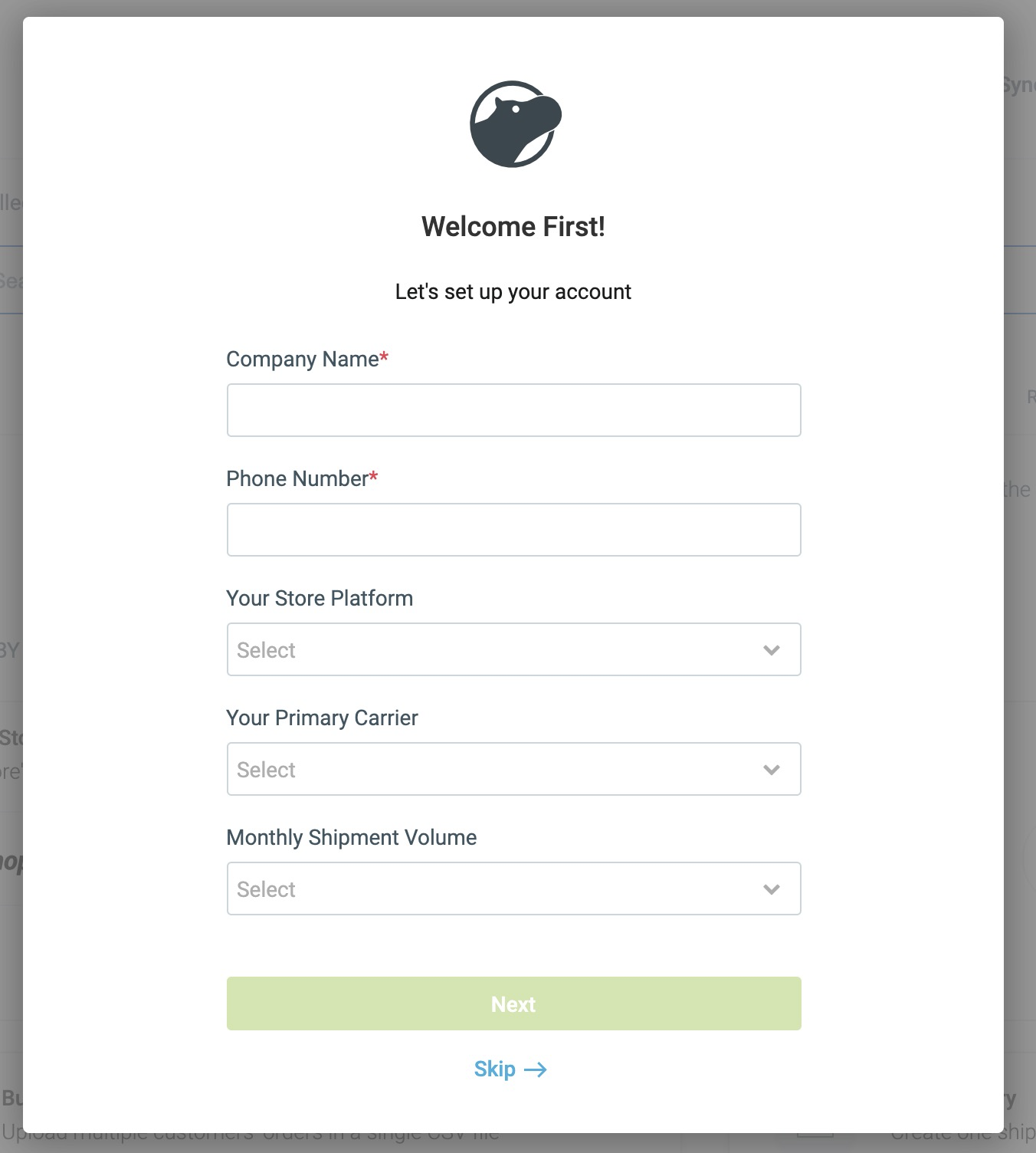 You'll be prompted to connect your store platform during final setup, so don't worry about remembering your store's login information at this step.
Pro Tip: When calculating your monthly shipment volume, we recommend providing an average between your highest and lowest volume months. We use this number to ensure you get the best rates!
After entering your company details, you'll be prompted to enter your shipping address. This address will remain your default address but can be updated under the settings tab.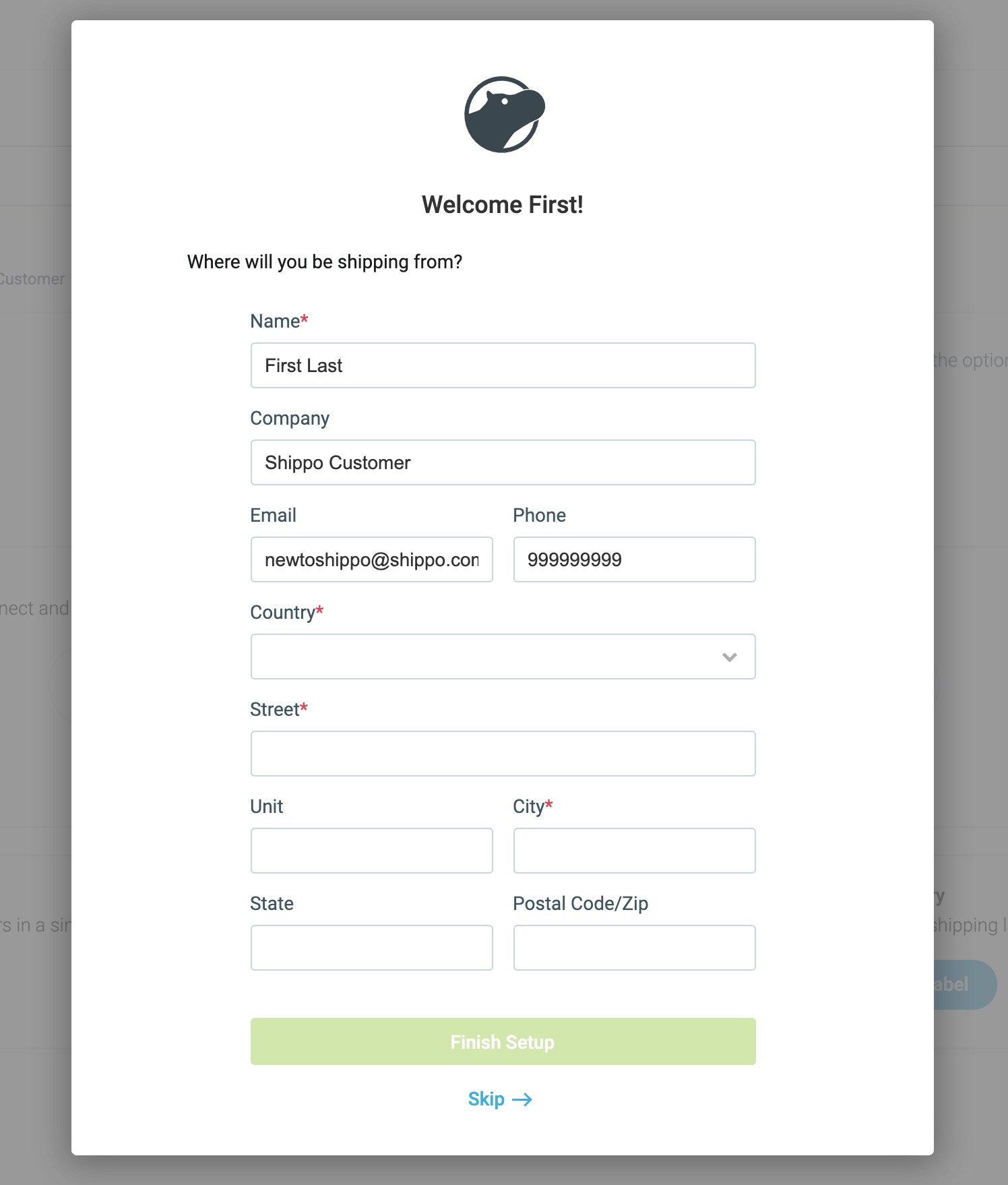 And that's it! The initial setup process is complete.
Before we get started with your first label, let's make sure to update your account information. We'll do that in the next section!