Most carriers automatically include a basic level of insurance depending on the service level. You can see what USPS provides here — USPS Services Including Insurance.
Purchasing Insurance
You can purchase additional insurance for your shipment during the label creation process. 
Shipping insurance purchased through Shippo is provided by Shipsurance, a leading third-party provider of package insurance. You can learn more about the terms and cost here — Shipping Insurance in Shippo. 
Web App Users:
1. In Step 1 of creating your label, you will see the Buy additional insurance section. Type the amount of coverage you wish to purchase in the Insurance amount box and select the currency.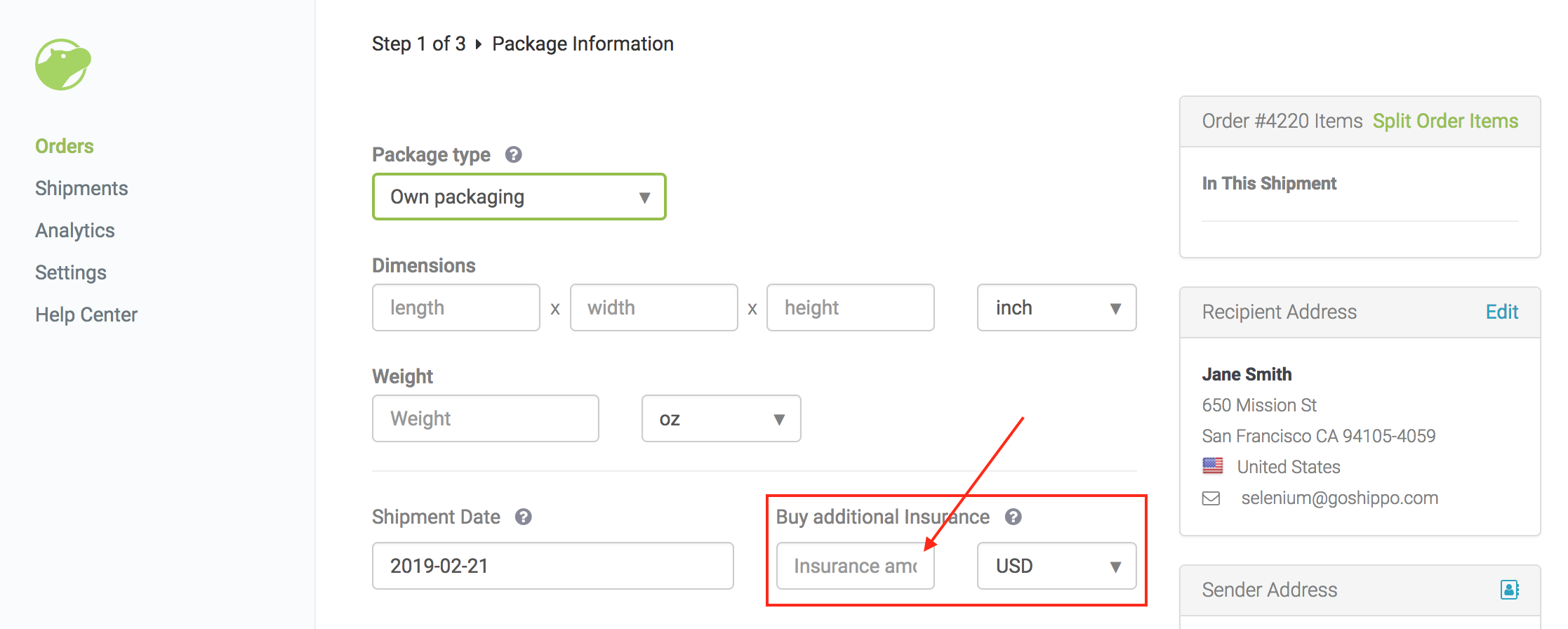 Note: Entering an amount in the Insurance amount field does not declare a value of the package contents. It is simply the amount of insurance coverage you are purchasing for the package.
2. Populating the Insurance amount box field will surface the Package content for insurance box. List the package contents in this field.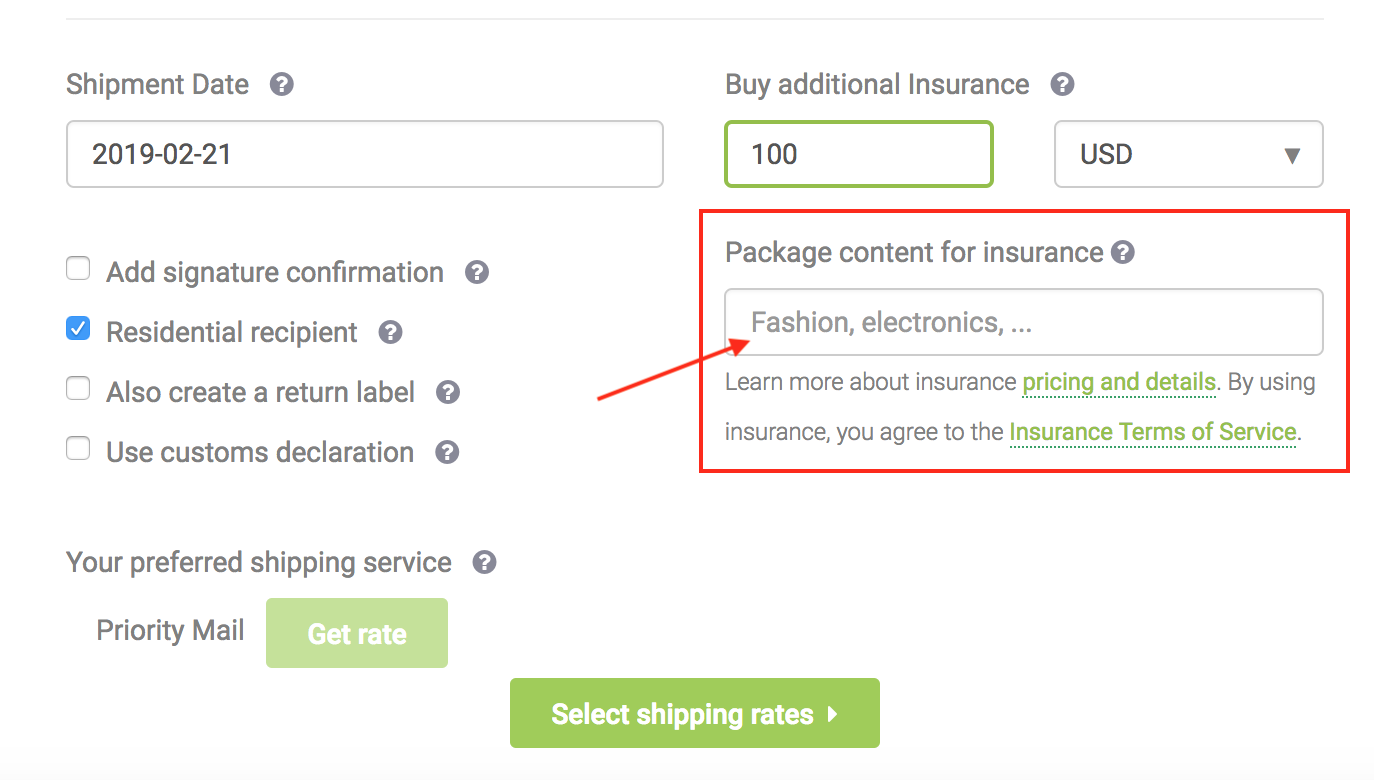 Important to Note:
You cannot add insurance for a shipping label you've already purchased.

Insurance is provided through Shipsurance. You are not purchasing insurance from the carrier.

Please reference the cost of coverage here — Shipping Insurance in Shippo.

Review the complete Shipsurance Terms of Service for conditions and exclusions before adding insurance to any shipment.

Requesting a refund for a shipping label will automatically revoke the insurance coverage.

If you need to file a claim, please see Filing a Claim for a Lost or Damaged Shipment.  
API users:
Please specify the insurance value and currency in your Shipment call, and your shipment will automatically be covered by Shipsurance.
You'll see in our API documentation here that you are able to purchase insurance in the API through Shipsurance or through the carrier directly; however, we recommend the more cost-effective and comprehensive coverage through Shipsurance.