Test mode is activated on a carrier by carrier basis. To move in and out of test mode, select "Settings" on the left toolbar of your Shippo dashboard, then select the "Carriers" tab. Once you're on the "Carriers" tab click the green Edit button next to a carrier, check/uncheck "Activate test mode," and save your changes.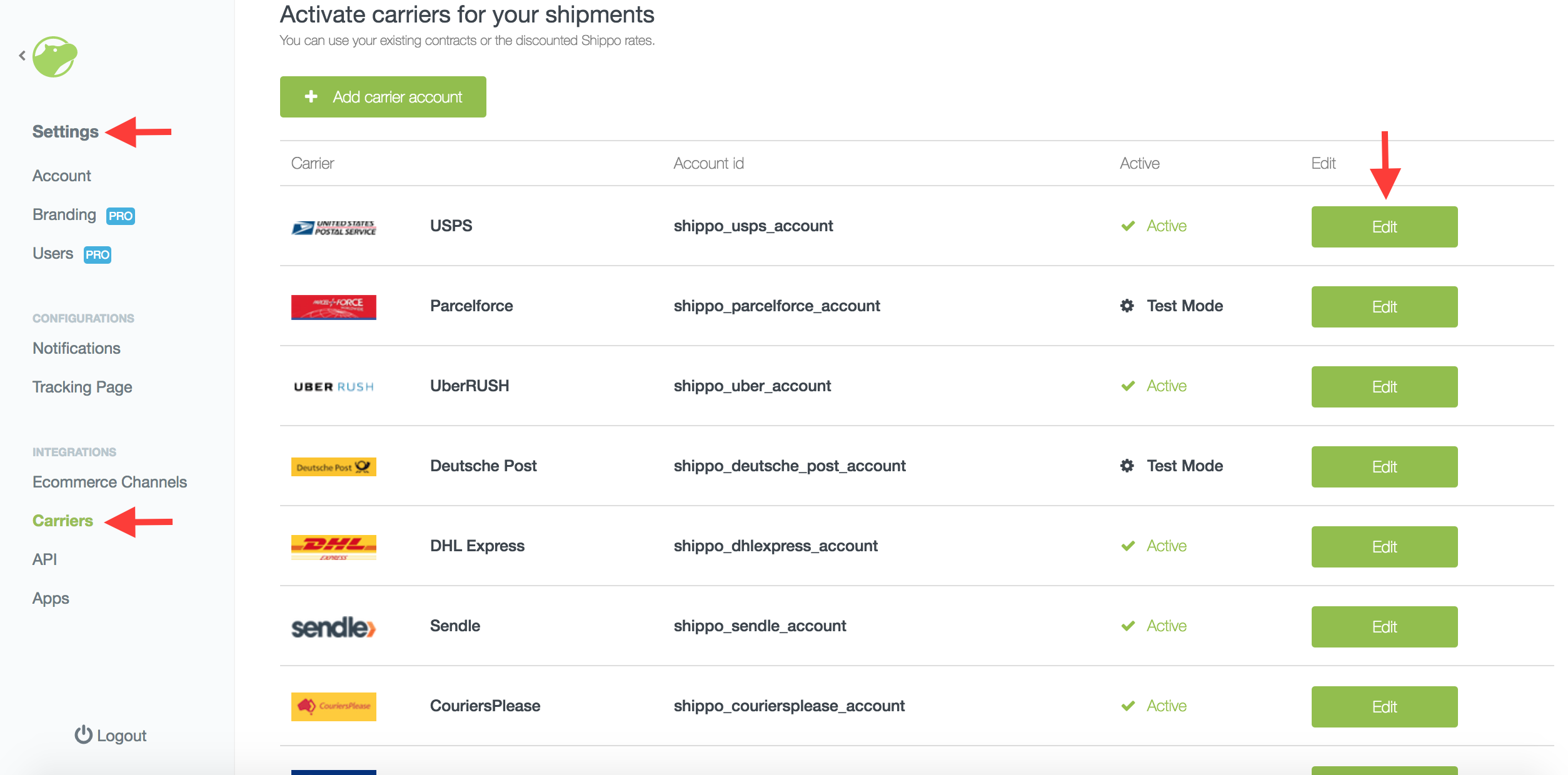 While in test mode, you'll be able to walk through the label-creation process to better understand how Shippo works. Some rates shown in test mode are placeholder rates rather than accurate rates and the labels generated are not real. For example USPS First Class and USPS Parcel Select prices will not be correct in test mode, but all other USPS rates will. 
Test labels will have the word "VOID" or something similar printed on them. Because this is a test process, you will not be charged for these labels. This allows you to get a feel for the process and see how labels will look without worrying about purchasing a live shipping label.