Shippo offers three distinct pricing plans to meet your needs. Our "Pay-as-you-go" (PAYG) offers a commitment-free option for occasional sellers with straightforward needs. Customers who want to streamline and grow their business, should select our Pro. Customers with high-volume operations and complex needs should review our Premier plan and work with our Sales team to understand if this plan is right for them.
We cover all of the differences between the three plans in this Help Center article.
Once you've decided which plan you're interested in, navigate to your account's Settings tab and select Plan from the account settings. If you're a current "Pay-as-you-go" customer you can upgrade to a Pro plan and select your typical monthly volume.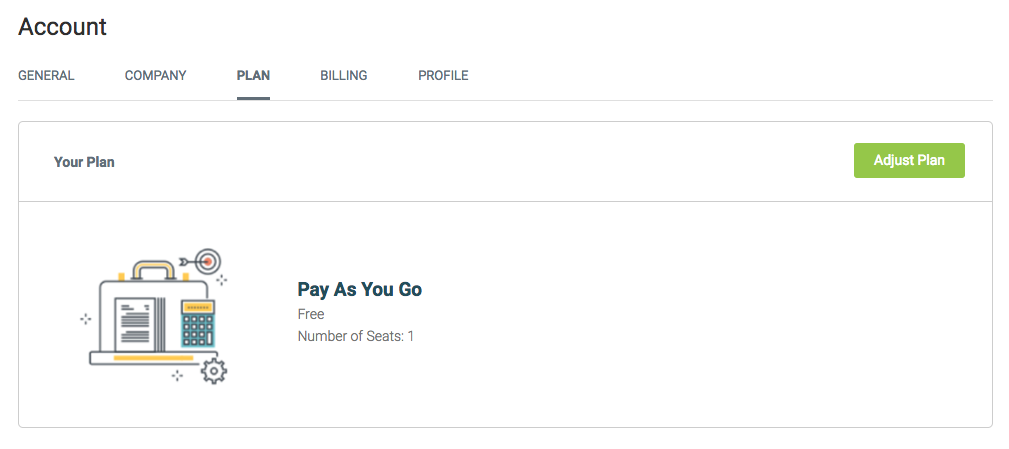 If you're a Pro plan customer, then you will have the option to use a slider to select the plan that's right for you based on your average monthly volume.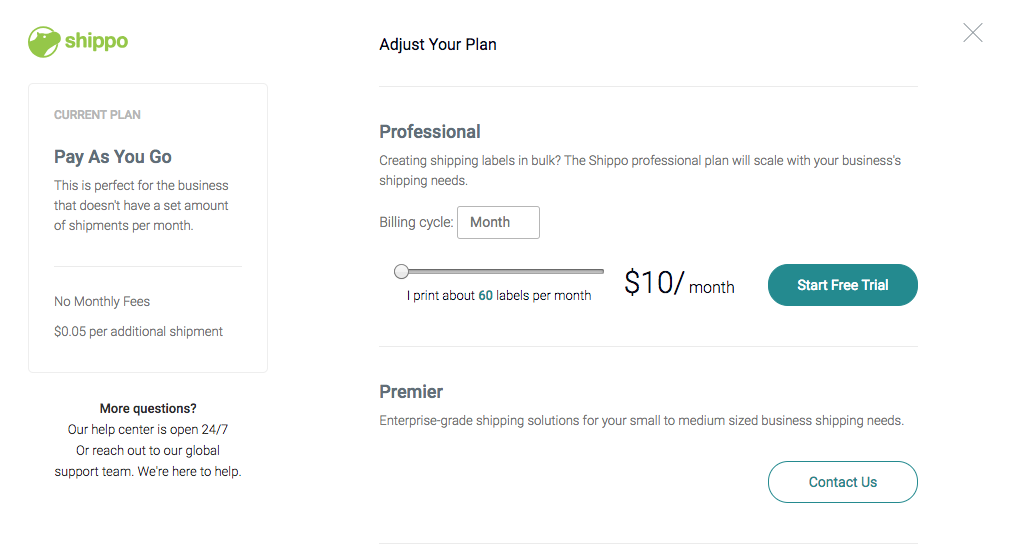 Please refer to this Help Center article for details on changing your subscription later.