Customers on all plans have access to Reporting and Analytics in Shippo!
The "Analytics" tab in your Shippo account gives you personalized information on your shipping patterns during a given period. You have access to view the number of labels purchased, total shipping spent, and your average price per package by filtering for a given date range.
Dates can be filtered from 1/1 of the previous year through the previous day's labels. If filtering data from the previous day, it will not be available until 8 a.m. ET on the current day.
How to Access Reporting and Analytics
To access your account's reporting and analytics numbers, click on Analytics on the left toolbar in your Shippo dashboard.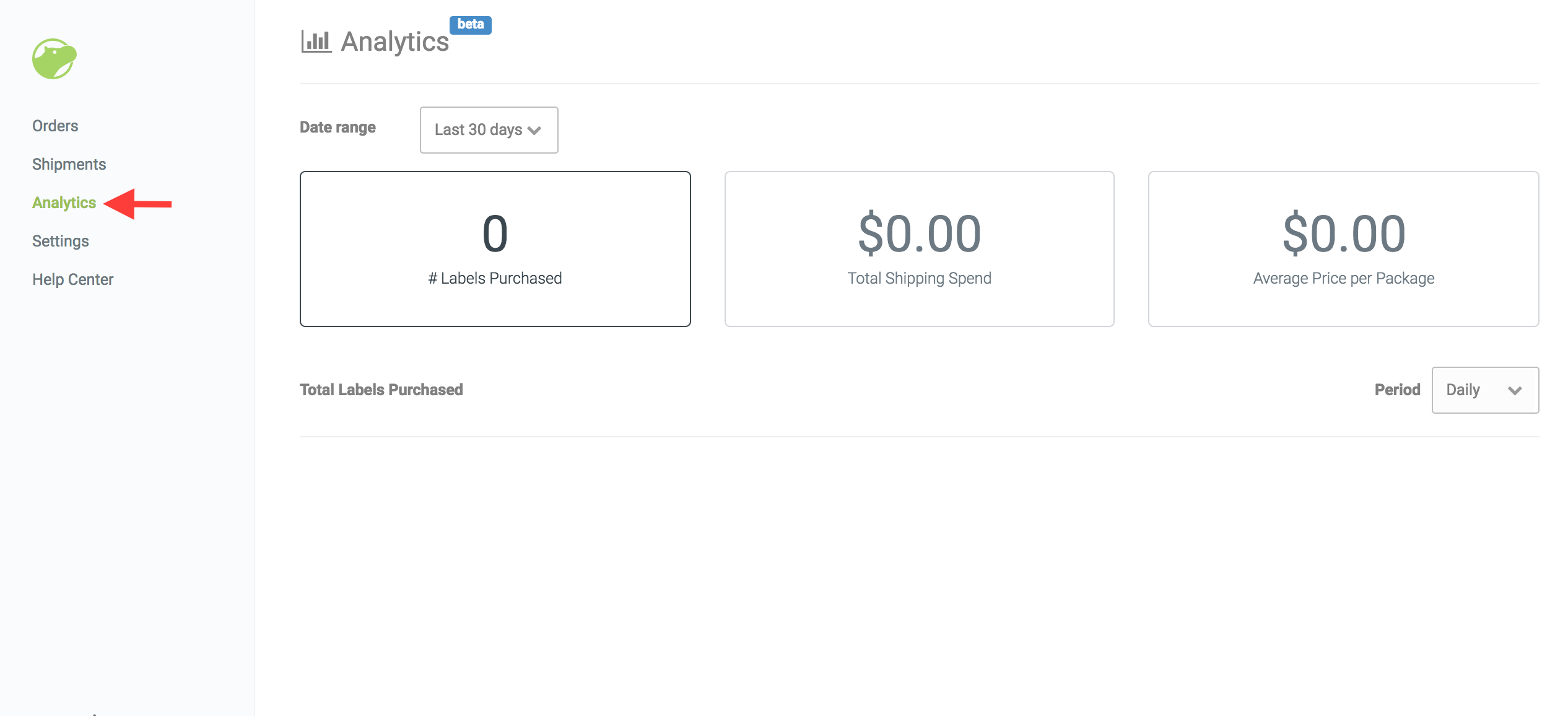 Clicking on each sub-category box will display a graph based on your purchases by the total amount of labels used in that given period.
Number of Labels Purchased box will display a graph for the number of successful labels used for each carrier over a given period
Total Shipping Spent box will display a graph showing the amount spent on shipping over a given period
Average Cost Per Label box will display a graph for the average cost of your labels over a given period. The average cost is calculated by dividing the total shipping spent by the number of labels purchased over the given period.
NOTE: The information listed in the Analytics tab should not be compared to the information listed on the invoices in your billing section of Shippo. The total displayed for the Total Shipping Spent is the total for the postage cost, insurance (if purchased during the reported time period) and Shippo label fee. This amount does not include subscription fees, surcharges, tracking cost, address validation cost, etc.