Customers on our Pro and Premier plans have the ability to introduce branding elements to various Shippo features such as shipment notification emails to buyers, the tracking page that buyer would click into from an email, and the packing slip inside the package. 
Transforming these elements from Shippo-branded to featuring your company name, logo, and color is done in one easy step. You can see what the different branded elements will look like in this Help Center article.
First, navigate to the Settings > Branding tab.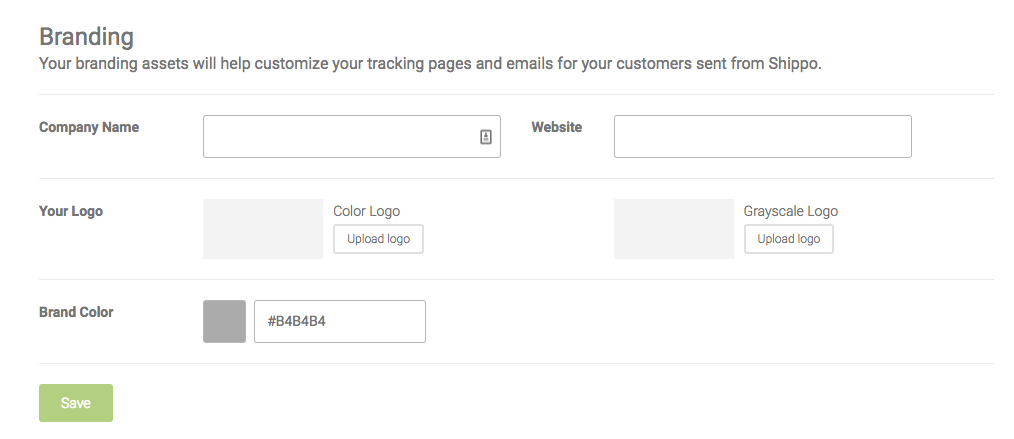 Enter your company name in the first field.
Upload a high quality color and grayscale PNG (.png file type) logo in the second field. The color logo will be used on the shipping notification email and tracking page, but as packing slips are commonly printed black and white, we also recommend including a grayscale logo to ensure the best image when printing.

Our system will resize your image to 60 pixels square to fit best on either the packing slip or tracking page

Lastly, select a color that best connects to your brand. This color will be used in different elements on both the shipping notification email and tracking page.
We also offer additional customization options for the shipment notification email as well as the tracking page.
Shipment notifications:
First, navigate to Settings > Notifications in the left-hand panel in the web application.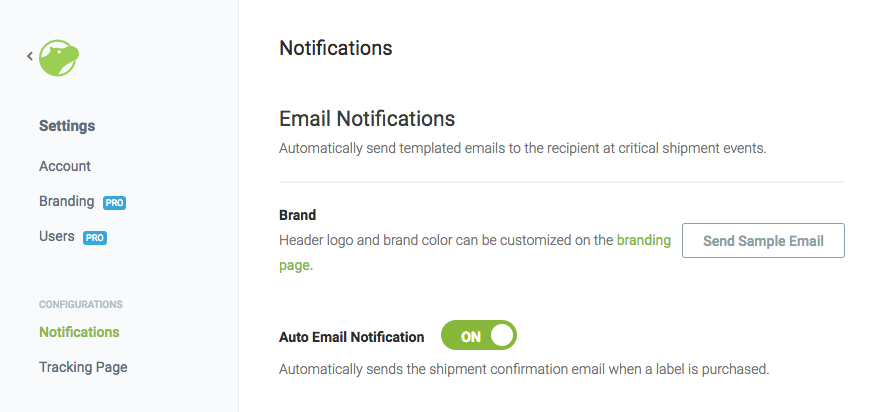 Tracking pages:
Navigate to Settings > Tracking page in the left-hand panel in the web application.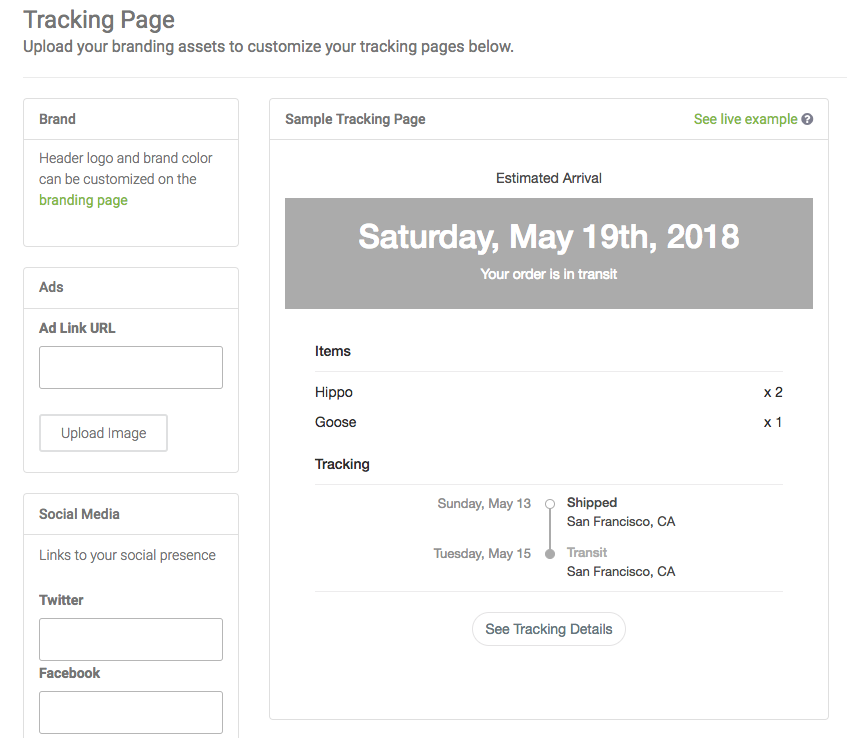 Here you can
add a link to the tracking page's header - useful to bring buyers back to your site!

add an ad image and URL to drive buyers back to your site

enter the URLs for your social media platforms to deepen your buyers' engagement with your brand
Once your tracking page is complete, click the Publish button and the tracking link will be included in your notification emails that are sent to your customers.
Clicking 'See live example' will generate a mock tracking page based on all of your branding and customization work that you have saved.
Packing Slip
Please refer to this Help Center article for information about your brand elements on the packing slip.