To connect your Squarespace store to Shippo, you must generate a new API key within your store's Settings > Advanced > Developer API Keys function and paste that into the prompt within the Squarespace section of Shippo's E-commerce Channels Page. The screen recording below will demonstrate the process.
Note: It is crucial that you do not lose your API key when copying it from Squarespace. As you will see from the prompt, Squarespace will only display this key one single time before hiding it so that you cannot recover it again.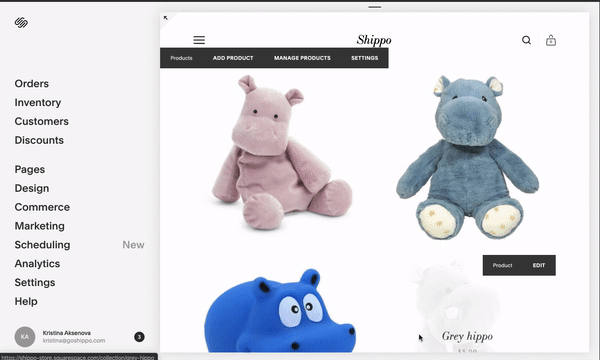 Once your store is connected your last 30 days of orders will be imported into Shippo. Ongoing orders on Squarespace will appear in Shippo shortly after they're completed within your store however you can always ensure the order appears right away in Shippo by clicking on 'Sync Orders' at the top of your Orders Page. Purchasing a shipping label for an order will immediately mark the order as fulfilled on your Squarespace store's dashboard and you will see a tracking number there as well.
Purchasing postage via Shippo does not trigger an automatic email notification to your customer so we recommend sending that notice manually.
Note: Shippo does not support partial order fulfillment with Squarespace. If you fulfill a partial order outside of Shippo we will not provide any order updates back to Squarespace.