Shippo provides an out-of-the-box integration with WooCommerce. When your WooCoomerce store is connected to Shippo, your order details will be automatically imported to your Shippo Orders Page and will be marked by a Woo icon.
When you create a label for a WooCommerce order in Shippo, we update the fulfillment status for that order in WooCommerce and also push the tracking number back to WooCommerce. WooCommerce does not have a specific field for tracking numbers so when Shippo sends it over, it will appear in the "Order Notes" section of each order.
When you change an address in WooCommerce, the address change will also sync over to Shippo.
If you change the order status to paid, fulfilled, etc. in WooCommerce, we will update that in Shippo as well.

In this article:
How to Connect
1. Navigate to the Stores page in Shippo by clicking on Settings and then E-commerce Channels on the left navigation panel.
2. Click the green +Connect Store button, at the top right of the screen, and select WooCommerce.

3. Enter your store name and base URL, and click the Connect with WooCommerce button.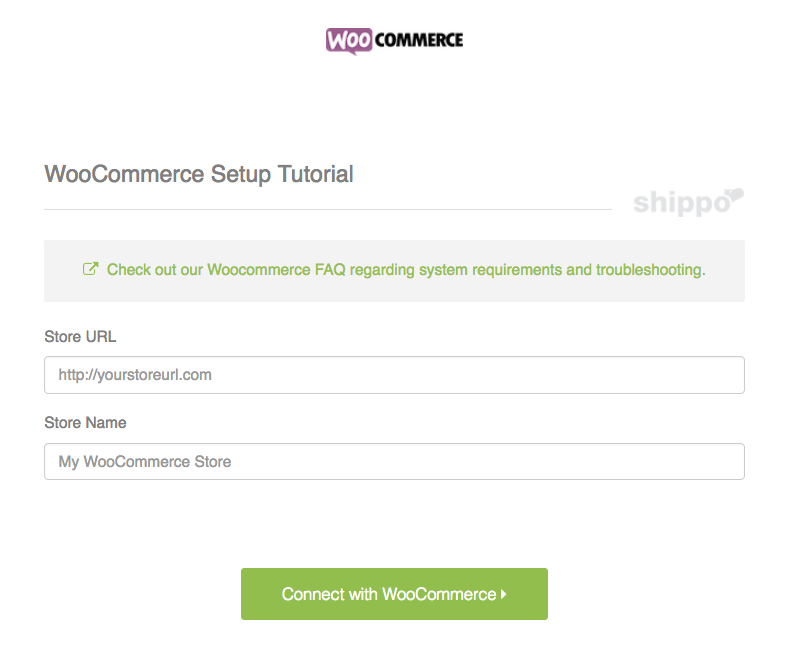 4. You'll be directed to WooCommerce to approve the permissions that Shippo needs to operate (i.e. import your orders, send back tracking numbers, etc.). You must click the Approve button.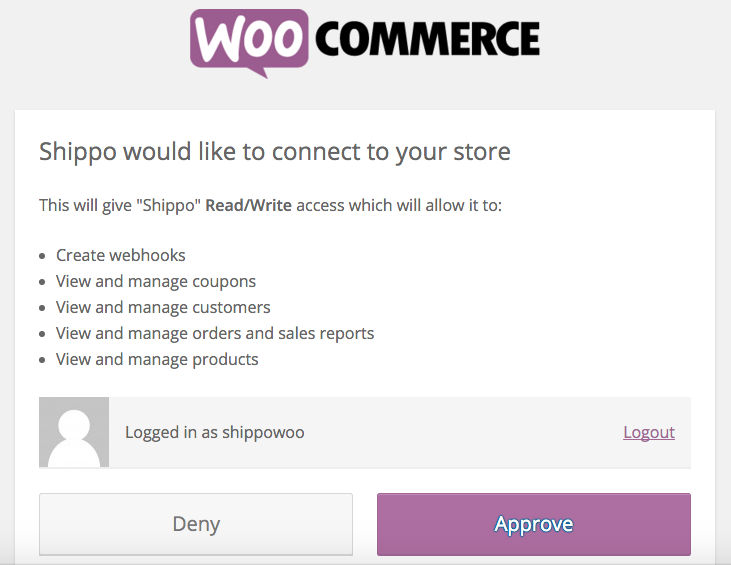 5. Once you approve the connection, you'll be directed back to your Orders Page in Shippo where you'll see your WooCommerce orders listed.
Difficulty Connecting?
Please reference Troubleshooting Your WooCommerce Connection if you have difficulty with the following connection process.
Note: Your store must be live in order to connect to Shippo.
WooCommerce Shipping Settings
Shipping rates that are available at checkout are not managed by Shippo. You can either setup a flat shipping rate option or set up shipping zones within WooCommerce. For help setting up the shipping zones, we recommend this post—WooCommerce Shipping Zones Setup Guide.
You can reference other WooCommerce resources here: