Shippo does not allow you to fully delete orders in order to preserve historical information however it is possible to hide orders.
On the Orders page, click the drop-down arrow next to the green "Create Label" button and select "Hide order."
You can also hide multiple orders at once by selecting all of the orders you'd like to hide and choosing "Hide selected orders" from the drop-down menu that appears at the top of the page.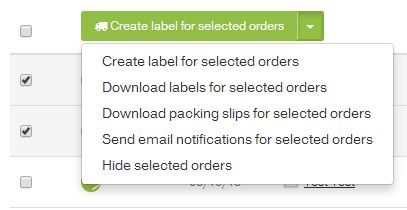 Note: If you hide all orders you will be unable to access them until a new orders imports. For this reason we recommend leaving one order on your orders tab at all times.