In order to connect your UPS account with Shippo you will have to register the account with UPS for use with a third-party site. We've built this UPS registration process into your Shippo account.
If you have discounted rates with UPS, make sure you enter the invoice details requested in step #5, using your most recent invoice. That invoice information is what will ensure your discounts are shown properly. Without these details, only standard retail UPS rates will show in Shippo (however you will be billed based on your discounted rates). This invoice must be your most recent invoice from UPS, and it must be from within the last 3 weeks. 
1. Go to the "Carriers" tab in your Shippo account and click the green "Add carrier account" button. Select UPS from the drop-down list. Click the green "Connect my UPS account" button.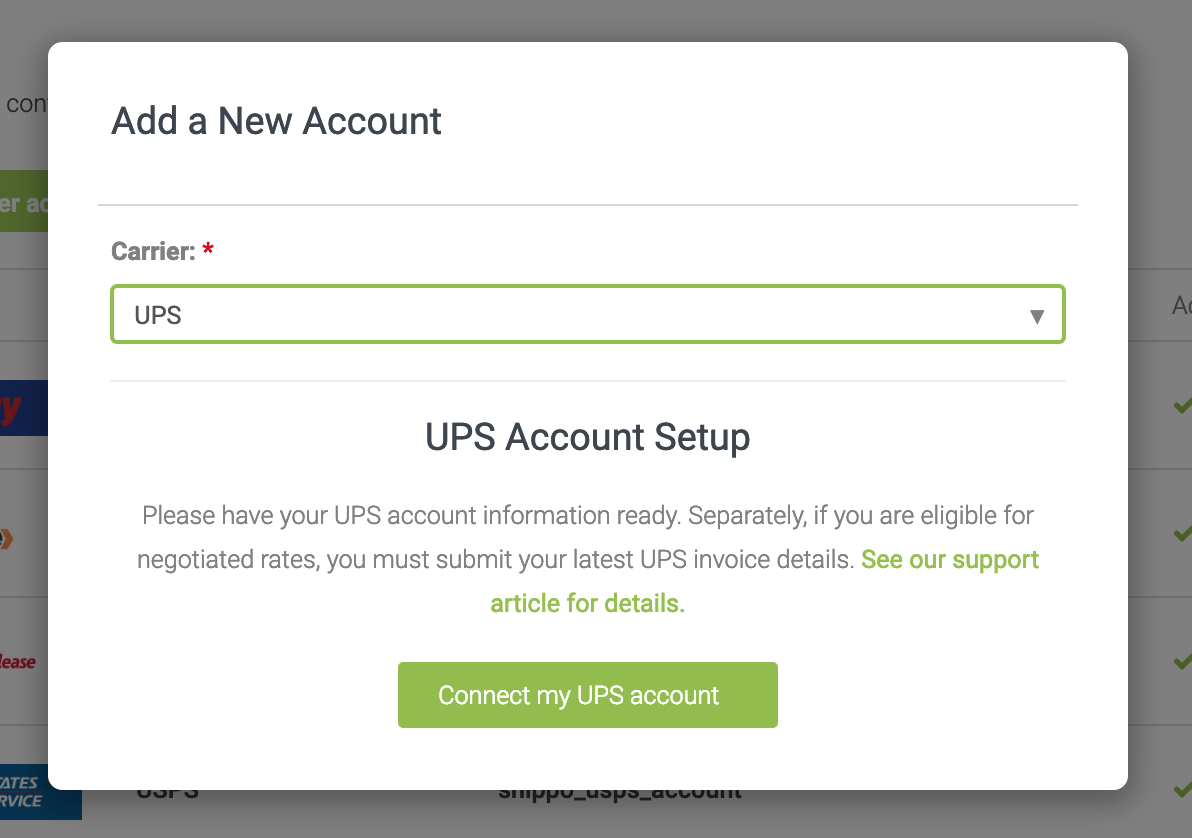 2. Read through the terms and conditions, check the checkbox, and click "Next." Make sure to scroll all the way to the bottom of the agreement to activate the "Next" button.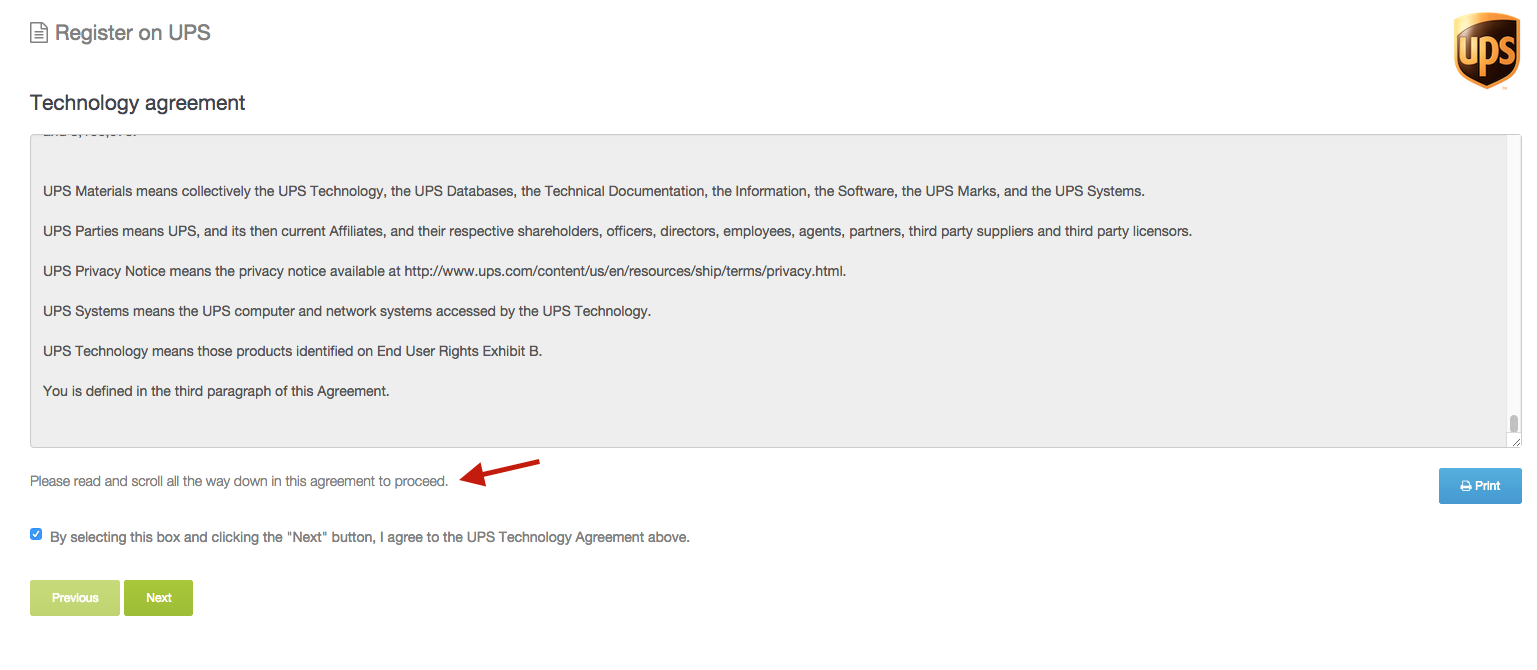 3. Confirm that the account data pre-filled by Shippo is correct.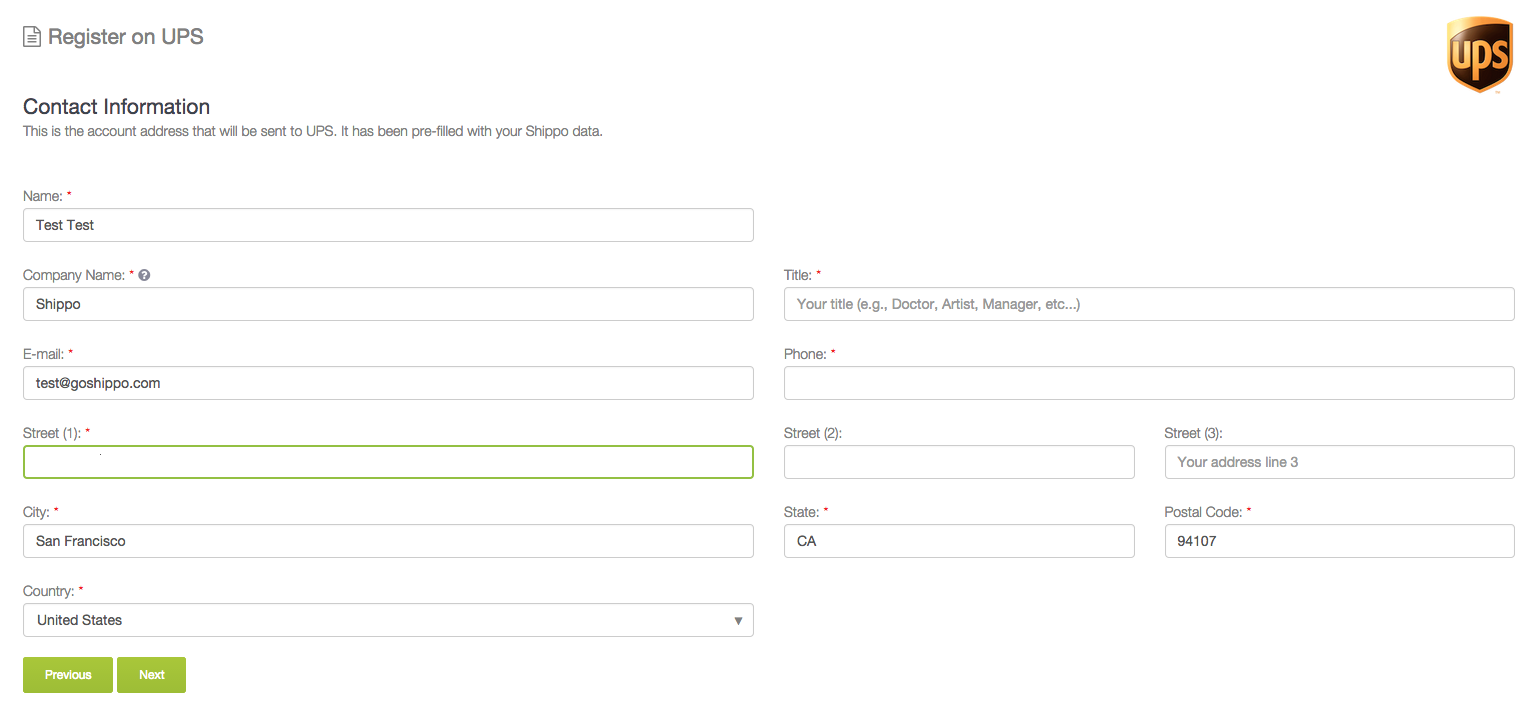 4. Fill in your UPS account number and information. Your account number is 6 characters of numbers and letters (if there are leading 0's on your account number please do not include them). 

5. Enter the data from your most recent UPS invoice in order to authenticate your account. This will allow your negotiated UPS rates to be shown in Shippo.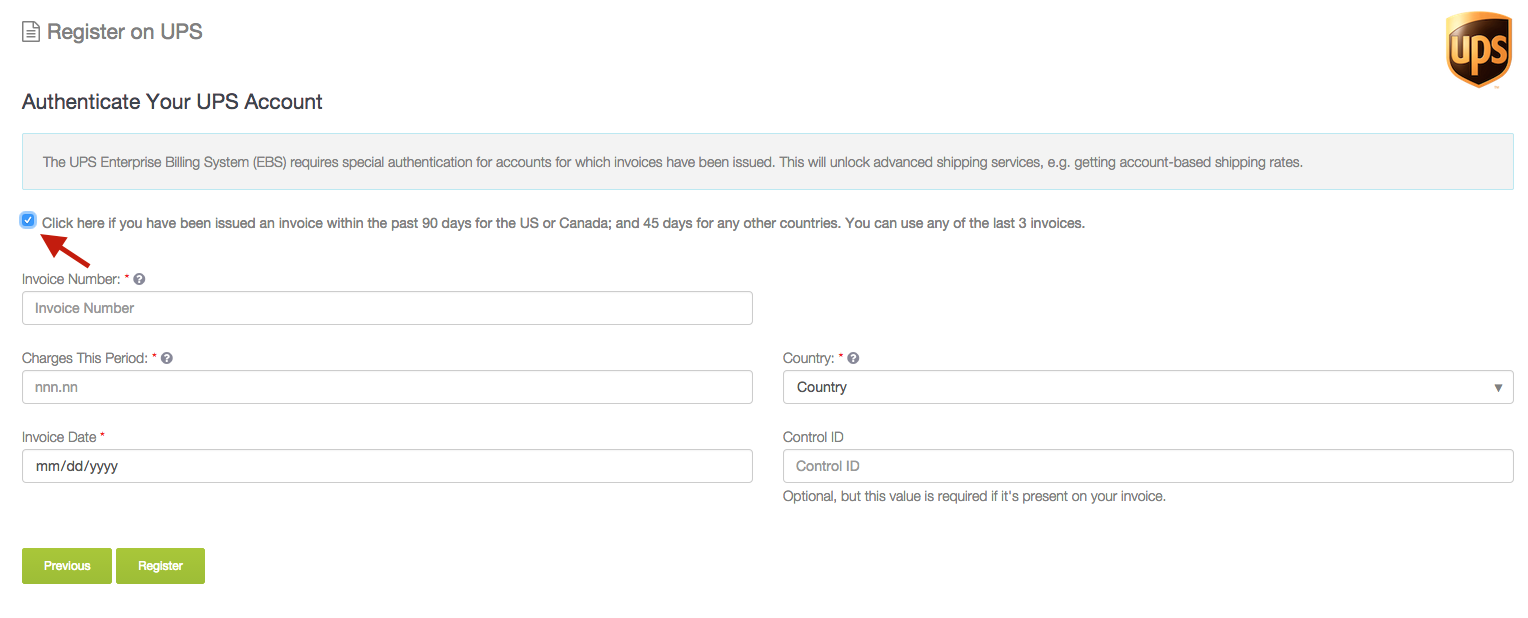 NOTE: You can locate your UPS control ID by downloading or using a UPS invoice on file from the past 45 days. It will be located on the top right corner. This information can only be found on a paper invoice, as it is not listed on ups.com. 
6. Click "Register." You will be returned to the Carriers page, where you will see that UPS is now in Test Mode. To switch from Test Mode into live mode, click "Edit" next to UPS, unselect the "Activate test mode" box, and save changes.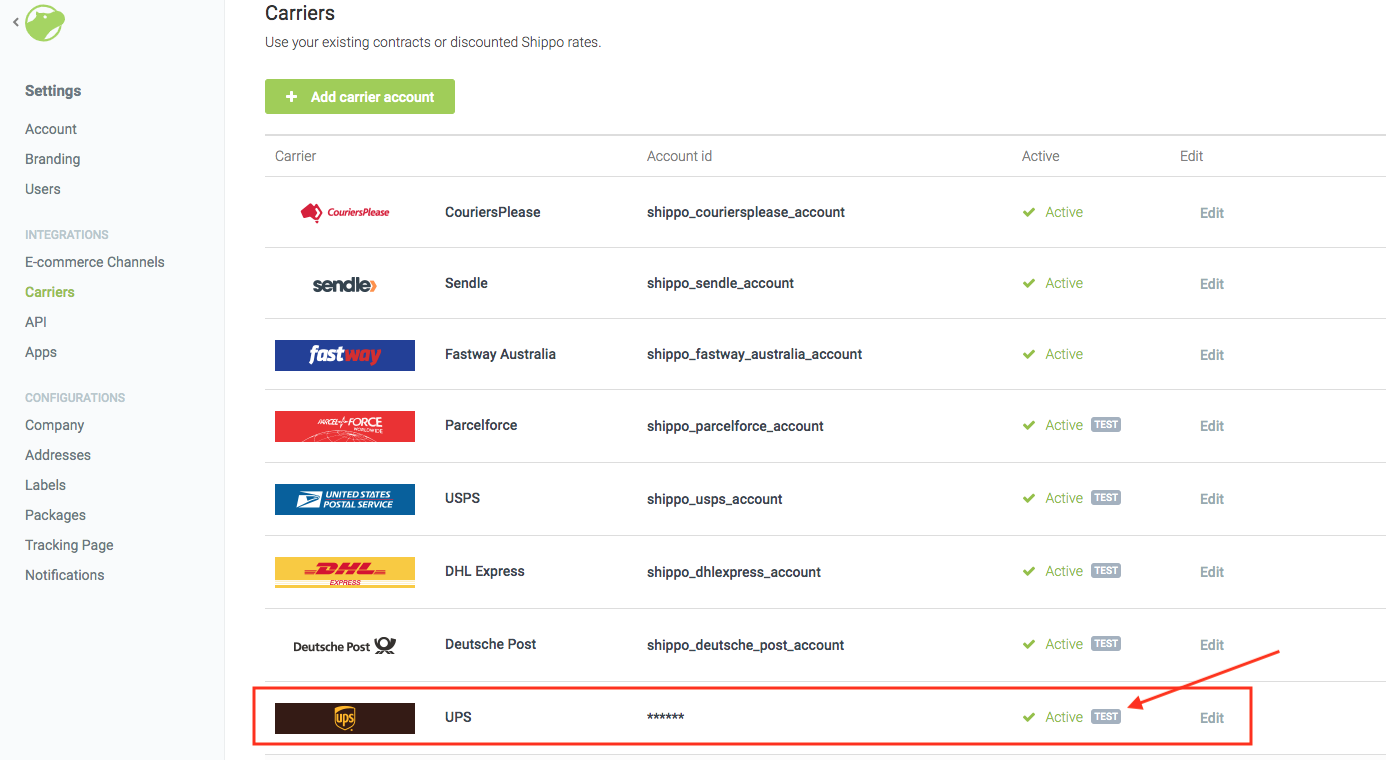 Note: If you do not add your UPS account through the automated process described above, your negotiated rates will not be displayed. When you enter the information manually to add your UPS account to Shippo, you will not be prompted to add invoicing details - this is what fully connects your UPS account, and allows your negotiated rates to be displayed.

Note: You will know you've successfully connected your account if on the "Carriers" page within the Shippo UI dashboard your UPS account ID will update with the word soap (e.g. dev_12345soap).

Note: You will need to establish a UPS Mail Innovations account as it is not a service that is available via a UPS ground account. Once established, your UPS rep will link the two together in the background and you will be able to use that account through Shippo. You will not receive confirmation or a notification and instead will be redirected to the Shippo carriers page. We suggest creating a couple of test labels using the "irregular (Mail Innovations)" template to confirm it's working.