You can find the tracking number and status of a package on the Shipments page.
The number and a short description of the status (for example, "In Transit" or "Delivered") will be listed under the "Tracking Status" column. If you click on the tracking number, you will be directed to the carrier's tracking page for that shipment, where you can get more information about its status.
Tracking is available in Shippo with all carriers for all service levels where it is offered by the carrier. Tracking is available for around 98% of service levels. There are no additional fees for tracking.
USPS First Class International shipments do not include reliable tracking. Depending on the country, you may get some (very spotty) tracking information, at least until the package leaves the US. But in many cases, tracking is not available for these shipments. USPS Priority Mail International Small Flat Rate Boxes and Flat Rate Envelopes also do not include tracking (see: https://www.usps.com/international/priority-mail-international.htm).
Looking for information on the Shippo tracking API? Tracking API documentation.
Note: As of 3/31/16, Shippo no longer offers First Class Flat labels
USPS First Class Flats shipments are the primary example of a service level for which tracking is not offered. This is not to be confused with Flat Rate Boxes, which are shipped Priority Mail and do include tracking. You will only see a First Class Flat rate if you select the "Flat (15.0 x 12.0 x 0.8 in)" option from the packaging drop-down menu and if your package is under 12 oz.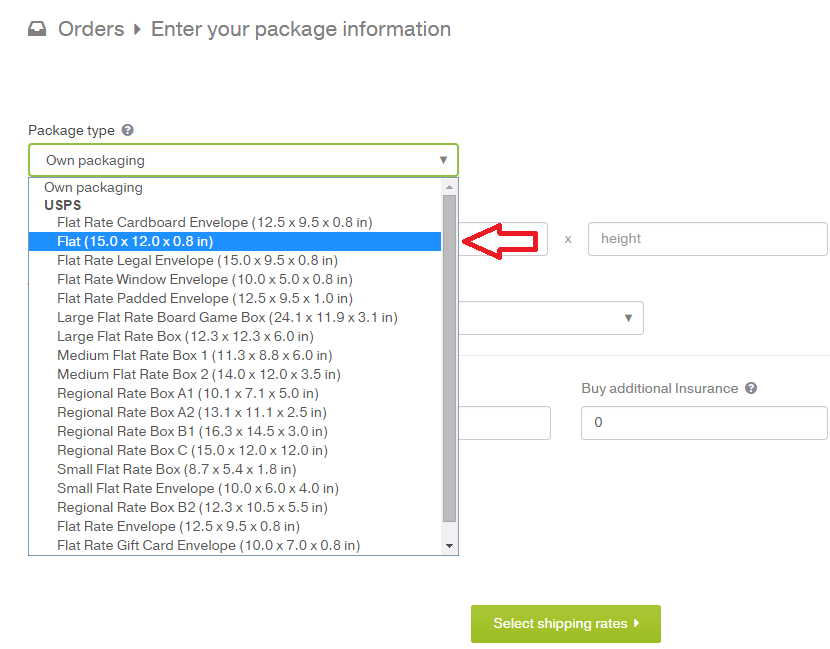 You can see the difference between a USPS First Class Flat label and a First Class Package/Parcel label. The USPS First Class Flat does not have any tracking data on it.
USPS First Class Package: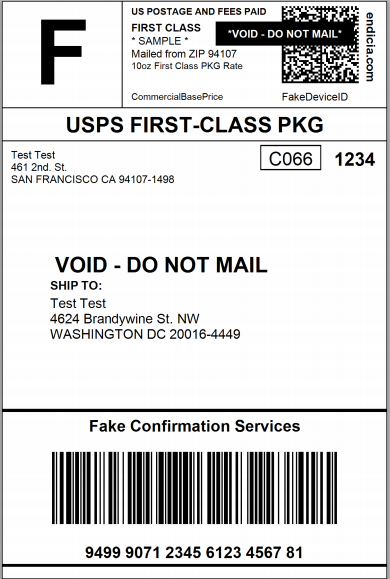 USPS First Class Flat: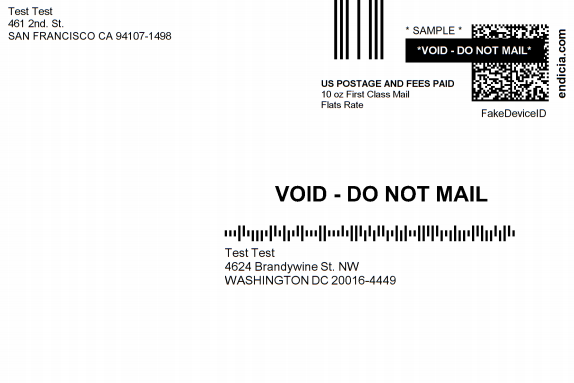 If you're shipping a "flat" item, and the weight is under 12 oz, but you need a tracking number, don't select the "Flat" option from the drop-down menu. Simply put in the dimensions, changing the 0.8 in to 1 in, and select the First Class rate. The rate will be slightly higher, but you will get a tracking number.