NOTE: If you are connecting a North American Unified Account please see this help center article for the connection process.
To connect your Amazon store to Shippo, please first ensure that you have a professional Amazon account. We do not integrate with individual selling plans through Amazon.
If you have a professional Amazon account you can follow these four steps to connect your Amazon store:
1.  Log in to your Shippo account
2.  Click on Settings on the left navigation panel and then select E-commerce Channels
3.  Click on the green Connect button next to Amazon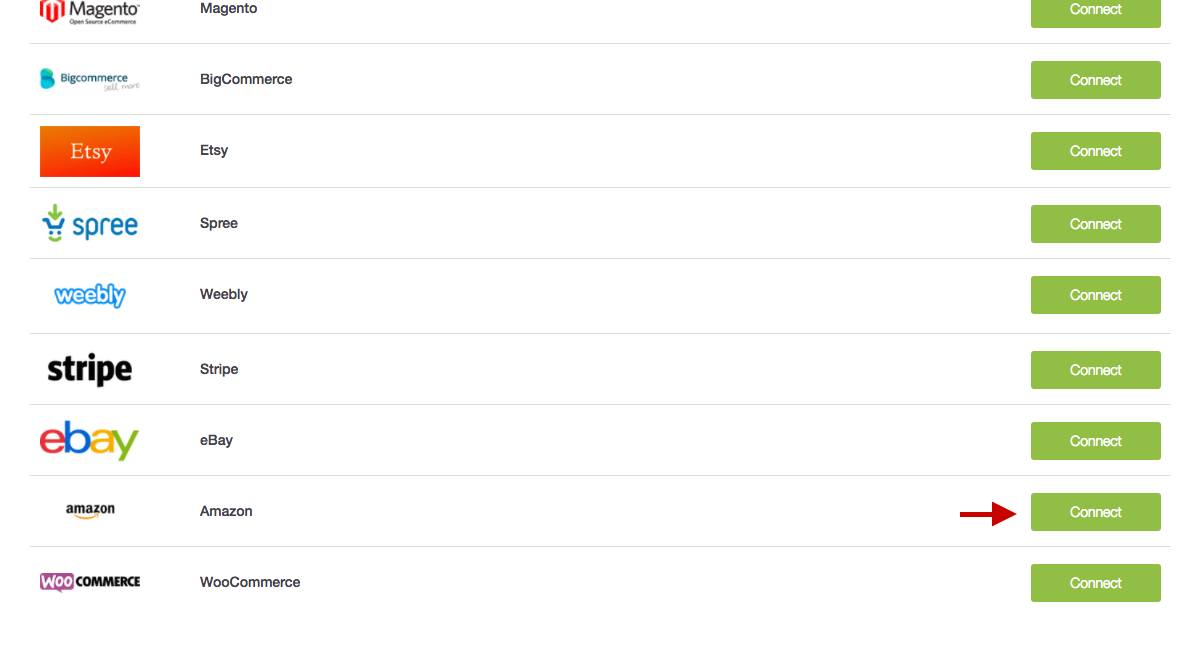 4.  Enter the required login information for your Amazon account.  This will include the Seller ID, MWS Auth Token, and the Marketplace.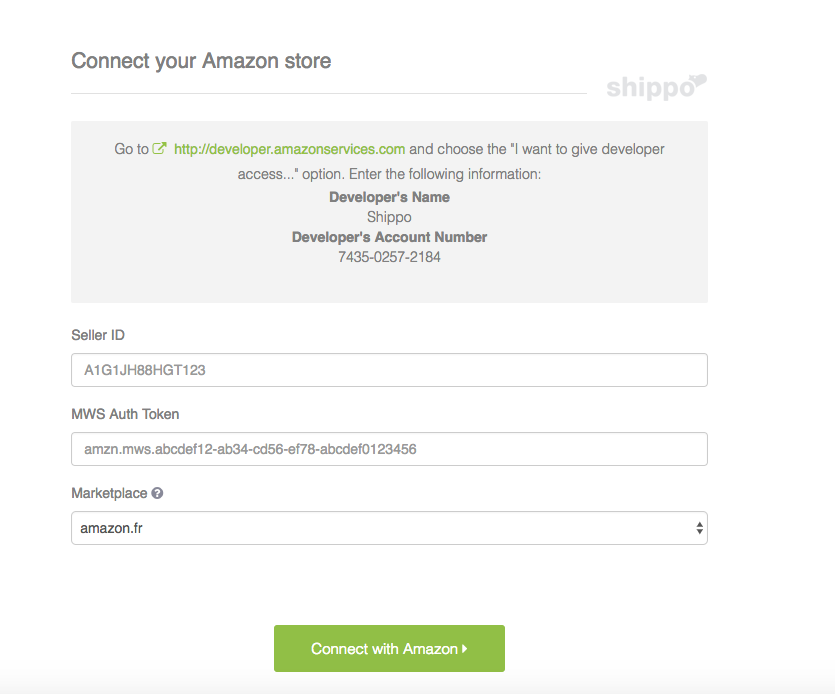 Once your Amazon store is connected, your Amazon orders will be automatically imported into Shippo. Please note that Shippo will not import orders with a "pending" payment status. The orders will be imported into Shippo when the payment has processed in Amazon, and the Amazon status is changed to "Unshipped".  
Order import will include all order information: order number, items ordered, cost of items, and shipping method your customers selected (standard, expedited).  
After you create a shipping label in Shippo the order status will be updated in your Amazon store about 15 minutes later, and Amazon will send a notification email to your customers.
Note: If you click on the Send notification email button or link in Shippo after creating a shipping label, a Shippo notification email will not be sent to the customer.  An email will be sent automatically by Amazon once you create your labels in Shippo.
For your convenience, Shippo sends the following information back to Amazon to update the order: carrier name, tracking number, service level, item ID, item quantity, and fulfillment date.
Note: Amazon Seller Fulfilled Prime and individual seller plans are not supported in Shippo.