To connect your eBay store to Shippo you can follow these four steps:
1.  Login to your Shippo account
2.  Click on the "Settings" tab on the left toolbar of the Shippo dashboard, then click on "Ecommerce Channels"
3.  Click on the green "Connect" button located next to eBay if this is the first/only eBay store you are connecting.
If you have an eBay store already connected to Shippo, and you are walking through the process to connect another eBay store, you will not see a "Connect" button, but rather a "Go to eBay" button.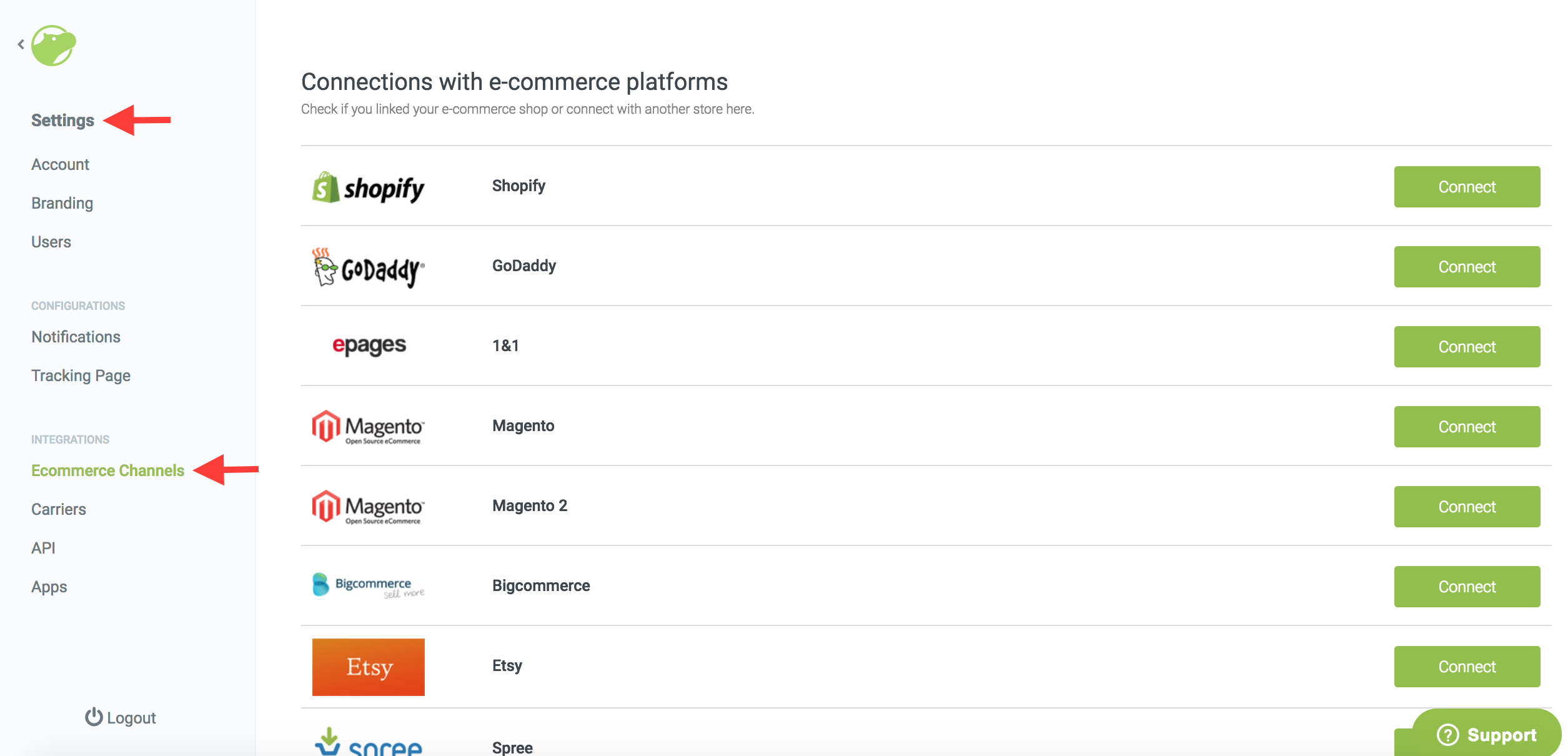 4.  Enter the required eBay login information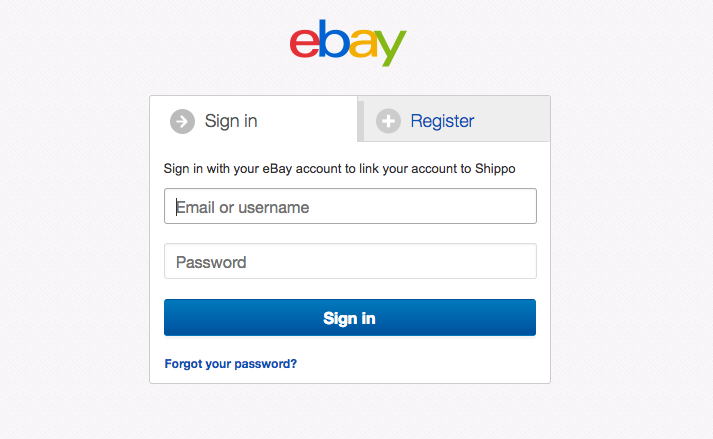 Once your eBay store is connected your eBay orders will be automatically imported into Shippo. This will include all order information (e.g. order number, items ordered, cost of items, cost of shipping your buyers selected). You will then be able to create your shipping labels in Shippo.
NOTE:  Shippo will not import orders with an "Active" order status. Orders will only be imported into Shippo when the order status is no longer showing "Active". If you are unsure about whether an order is active or not, check the "Date Paid" column in the Orders listing page. If the "Date Paid" is "–-" for an order then the order status is "Active".
After you create a shipping label in Shippo the order status will be automatically updated in your eBay store and tracking information will be sent back to eBay for your convenience.  This will also trigger eBay to send your eBay email notifications to your customers.